I thank God for the many graces, family, classmates and friends who have journeyed with me these years. The past is over, the future is in God's plan and may He bless each day now.
Sr. Rose Sagorski wrote the message above on the event of her 84th Jubilee in 2018– then 84 years a Sister. Today, April 22, 2020, she is 86 years a Sister and celebrating her 103 birthday!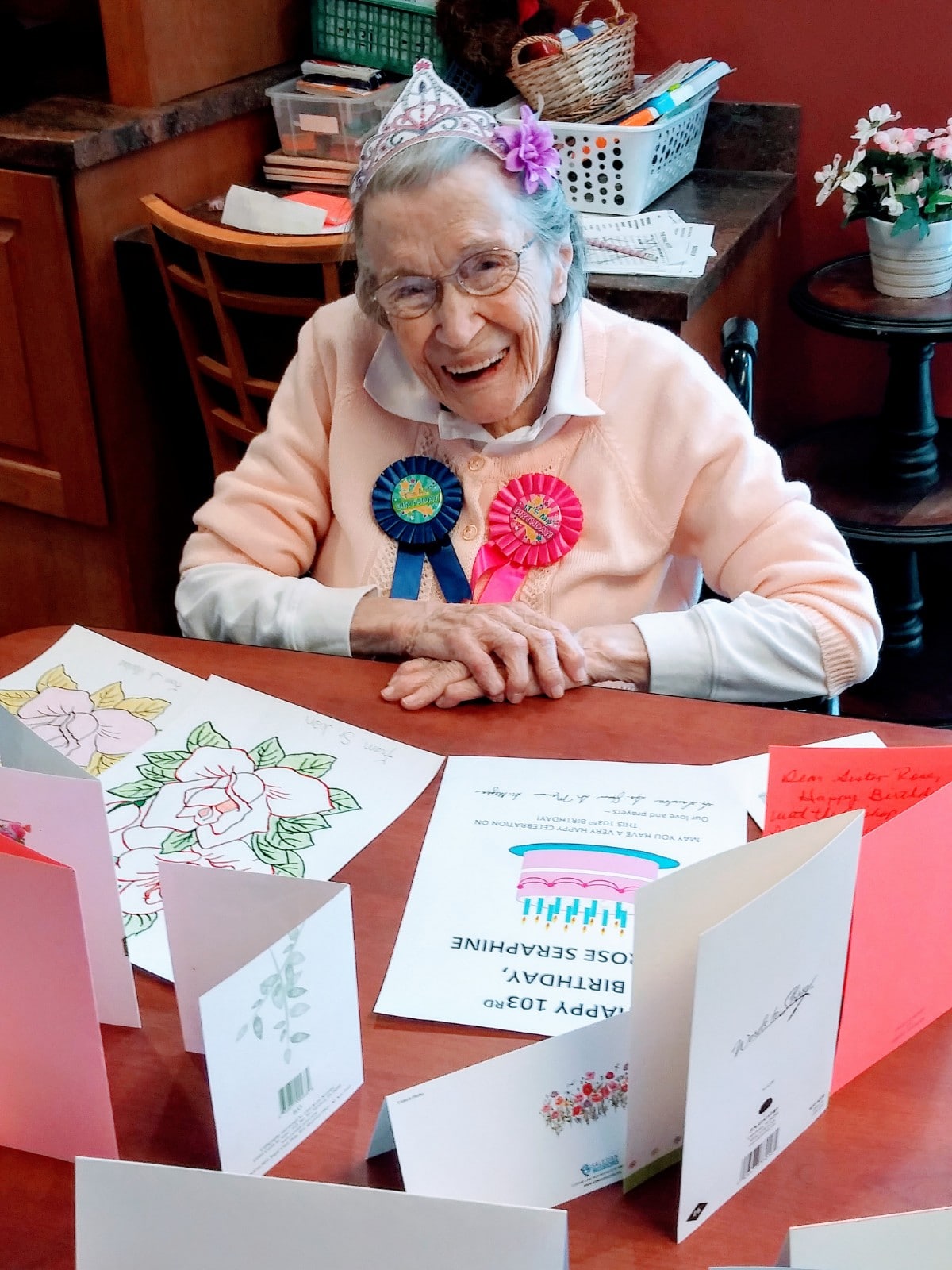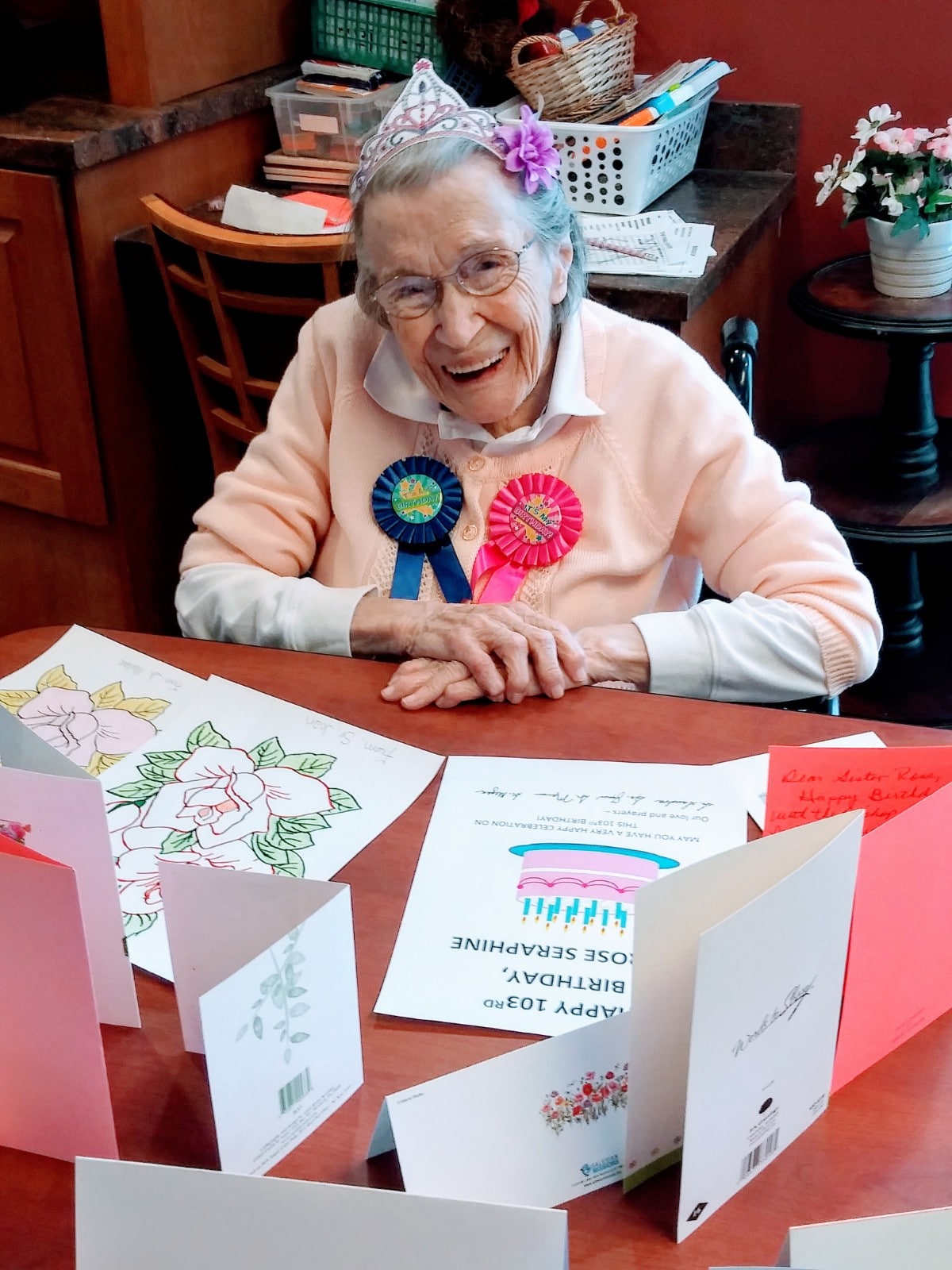 See more about Sr. Rose Seraphine by clicking on the link below.