November 4, 1941 – September 3, 2023
Rosemary Cary became an Associate in August of 2011. In her words, "I could not imagine NOT being an Associate as its life and spirit are an integral part of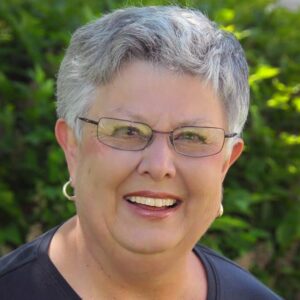 who I am."
The Dominican Sisters have been her teachers, mentors and friends beginning in first grade through high school, Aquinas College, and beyond.
She felt that the Dominicans, along with her parents, shaped and formed her faith experience, her world-view and how she processed knowledge. Becoming an Associate continued her lifelong journey with the Dominicans. Prayer, ministry and community building have been central to her life.
Her association and leadership with the Muskegon/Grand Haven Associates for prayer and study enhanced her Associate life. As an avid reader, she came to the Associates with a desire to study and learn the historical and current thinking of the Dominicans. She incorporated the characteristics of Dominican spirituality into her life. Rosemary served on the Associate Advisory Committee, mentored individuals who were discerning to become an Associate, and brought her wisdom and insight to the table for many Associate and Sister conversations.
Rosemary volunteered at her parish, served on the Liturgy Commission responsible for training lectors; she brought communion to Catholics at a local care facility; she worked as a Hospice volunteer, and assisted a friend who struggled with dementia. Rosemary was a deep, faith-filled talented woman, who enjoyed life to the fullest, including traveling and summers on Glen Lake. She treasured faith, friends and family.
Remembering Rosemary Cary
by Bob Sadowski, Dominican Associate
I first met Rosemary at the Catholic Information Center in the mid-1980s. In 2011, we were both members of the same class of incoming Dominican Associates. More about that in a moment.
When I think of Rose, the first word that comes to mind is graciousness. It encompasses the kindness, generosity, good humor, and compassion that characterized her life, yet the word graciousness adds a deeper dimension still. Those attributes were woven together in Rose's life with a deep appreciation for the God-given grace that flowed through her life and the lives of those she loved. The word graciousness perfectly describes Rose to me because she always consciously chose to be a conduit of grace.
Rose's lifelong connection and love of the Dominican Sisters of Grand Rapids doubtless played no small part in that awareness and choice. So, it is not surprising that 12 years ago she chose to become a Dominican Associate. One of her talents, as an avid reader and lover of books, was that she knew how to turn a phrase. So again, it is not surprising that when the Associates were looking for a few people to write a Mission Statement which would sharpen the focus of the Associate identity, Rose was one of the first people asked to be a part of this creative crew.
I would like to read the original form of the Mission Statement that Rosemary helped to craft. I believe it spoke deeply of a good part her own sense of mission in these latter years:
Touched by the Holy,
we journey in solidarity with the
Dominican Sisters of Grand Rapids
and with one another.
Connecting and collaborating
in Christian mission and spirituality,
we embrace the Dominican charism
ministering in joyful faith
and compassionate love.
Thank you, Rosemary, for the gift of your life which you shared with us so freely and completely. We are the richer for having known you.