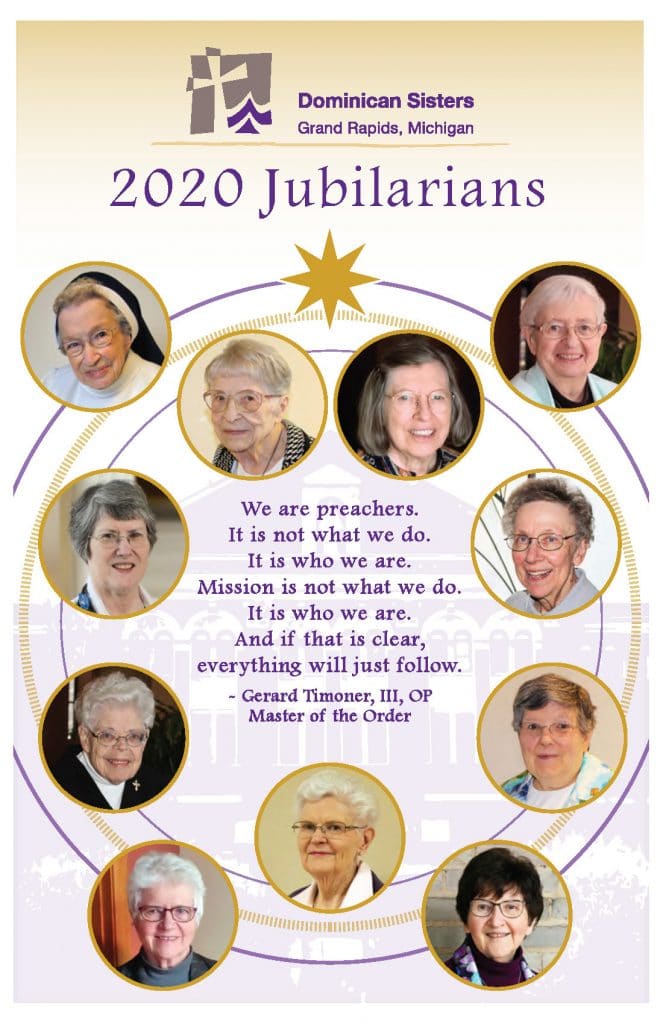 A Jubilee is an anniversary when we honor a Sister and reflect on her unique contributions to our lives. We tell stories, share what we've learned from and with one another, and reflect on our joys and sorrows. We celebrate!  View Jubilarians online
We honor each Dominican Sister and the ways that she has shared her God-given gifts with the world, with the Order of Preachers and with our Congregation. We also honor the Jubilees of Sisters who have entered Heaven.
Jubilees are celebrated at 25, 50, 60, 70, 75, and 80 years a Sister.
Each Jubilarian has a story to tell, and the common threads of our stories are enhanced by one another. The unfolding of the mystery of God's presence in our lives is awesome. We recognize this unfolding mystery of dying and being reborn as we walk together throughout life. Each Sister's YES, each day, enhances the whole community.
As they celebrate and reflect, we share with you their stories in this year's 2020 Jubilarian Booklet: