"To abide in Christ is to abide in the faith. When struggles come, you stay in the faith-you abide in it." ~ 1 Corinthian 16:13 1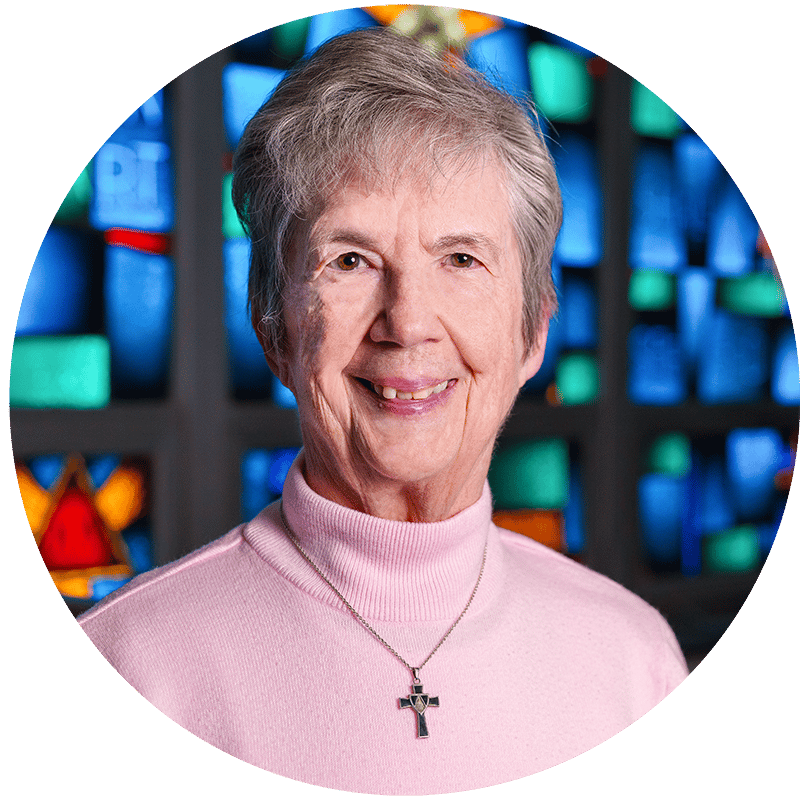 We don't always choose the nature or timing of changes that come into our lives.
Josephine "Jo" Birchmeier OP knows this all too well. She has experienced transitions through her 60 years of Dominican life.
"The first 30 years of my life in community were focused on education—both my own and in teaching elementary students. During those years I also experienced the many changes taking place in the Catholic Church and in religious life. I will always be grateful for having experienced both the pre-Vatican and post-Vatican Church.
"The summer of 1989 was a turning point for me. During that summer I was diagnosed with Systemic Lupus Erythematosus. Since severe fatigue was one of many symptoms, I found it necessary to resign from teaching and find other forms of ministry."
These days Sister Jo's focus, like a multitude of Sisters and Associates, is to companion one another and others. She knits and crochets warm hats and scarves for children and teens served by the Santa Claus Girls, St. Alphonsus, and God's Kitchen. She also sews baby blankets and burp cloths for infants and new moms at Help Pregnancy Crisis Aid.
"I knit while watching the news; it keeps my blood pressure down," she mentions drily. She admits "Lupus has slowed me down, but my handicraft keeps my fingers and wrists nimble and my mind focused on the needs of others."
---

Enjoy other articles and photographs in the 2022 Spring issue of Mission & Ministry
If you prefer to receive the magazine in your mailbox, please forward your request to Sr. Regina Mary Goeldel or call, 616-514-3109.