"I have loved you and you are Mine."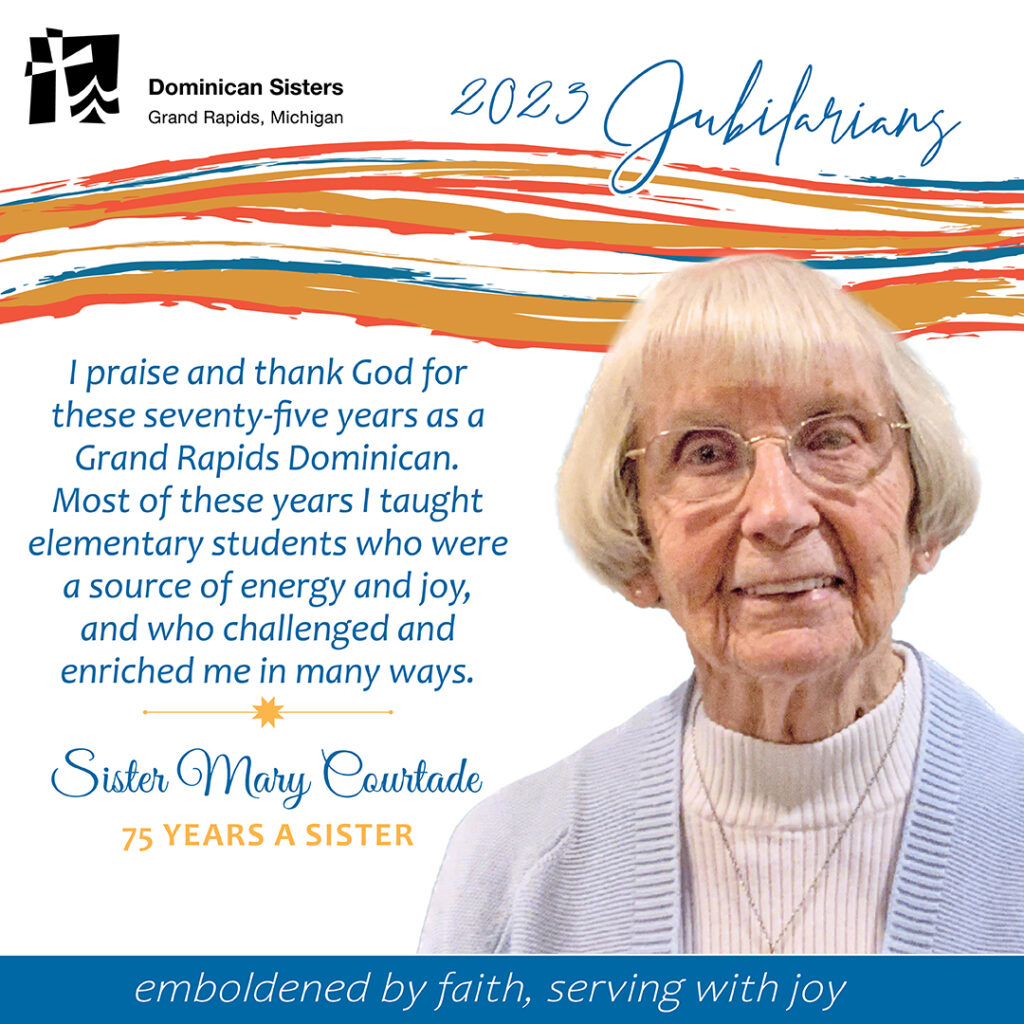 I praise and thank God for these seventy-five years as a Grand Rapids Dominican. Most of these years I taught elementary students who were a source of energy and joy, and who challenged and enriched me in many ways. I also enjoyed other opportunities to serve in varied ways as being a Eucharistic Minister, visiting the sick and elderly, working at the Michigan Blood Center, Tandem 365, the WORD~ESL program, driving the Sisters to appointments, and gardening.
I was fortunate to have many opportunities to travel, which I loved. I toured many states, four European countries, and went on several Caribbean cruises. All led to exciting, adventurous, and memorable times. One of the most awesome places was Vatican City.
Reflecting on these seventy-five years, I am filled with gratitude and happiness for my religious vocation. God has so enriched me with His love and abundant blessings. I'm so grateful for my loving family, faithful friends and my Dominican Sisters who have loved, supported, and encouraged me throughout these years.