Joan Williams OP lived and ministered to the people of San Pedro Sula, Honduras for nearly 20 years. She returned to the United States in 2017.
Truth be told, Sister Joan often wears her heart on her sleeve. Imprinted on her heart is her mission: to love God and all his Creation with all her heart. Her faith and her conviction are bound up in experience — her own, and those from whom she "borrows" strength and courage.
"I proudly borrow from the legacy, the strength and courage, of John Lewis in my prayers and in my actions." she says.
During this Black History Month 2022, Sister Joan shares one of her heroes with us.

John Lewis 1909-2020
Congressman John Lewis is someone who has impacted my life. His convictions, his dedication to work for justice and just systems, his challenge to others to act truthfully and respectfully, his willingness to suffer personal violence for the common good—especially around the issues of race, human dignity, and voting rights—all of these make him a person I have deeply admired.
Perhaps most of all, I connect with his story for having witnessed firsthand the suffering and death of marginalized people and for working closely with those who suffered for the sake of those whose voices were silenced.
"Get into good trouble, necessary trouble, and help redeem the soul of America." This quote from John Lewis is a favorite of mine. Yet many of his inspirational quotes have impacted me. One that I try to always remember and put into practice is:
"Darkness cannot overcome darkness, only light can do that. Violence can never overcome violence, only peace can do that. Hate can never overcome hate, only love can do that."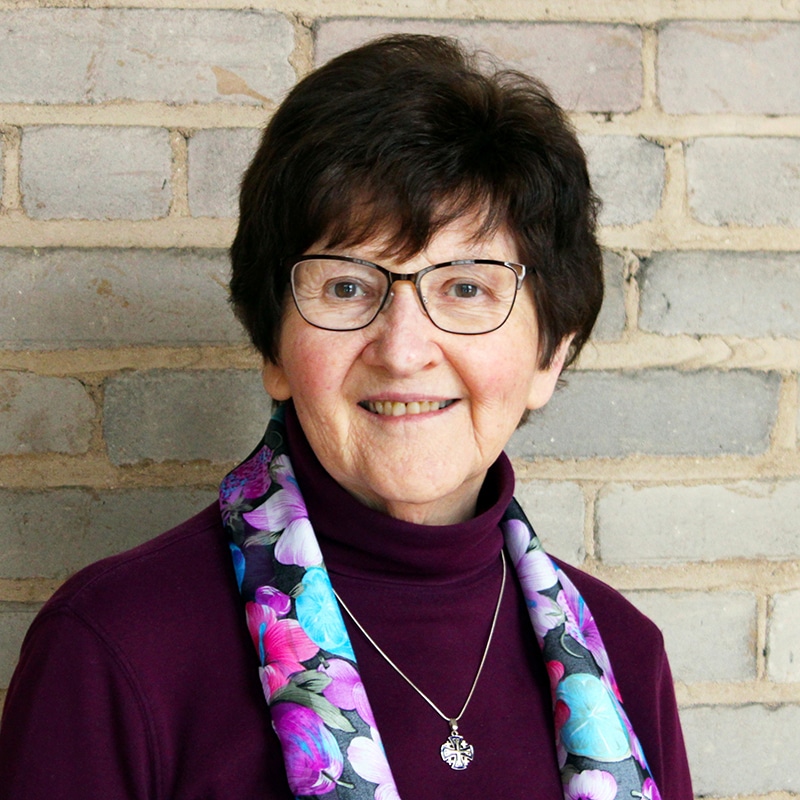 Sister Joan Williams, OP
Sister Joan Williams is a member of the Dominican Sisters~Grand Rapids Inclusion Team which exists to foster growth and transformation that creates, supports, and sustains a diverse, inclusive, and racially equitable culture on the Marywood campus.

We celebrate Black History this month. This reflection is part of a series of personal reflections on historical figures and others who have had an impact on our lives.