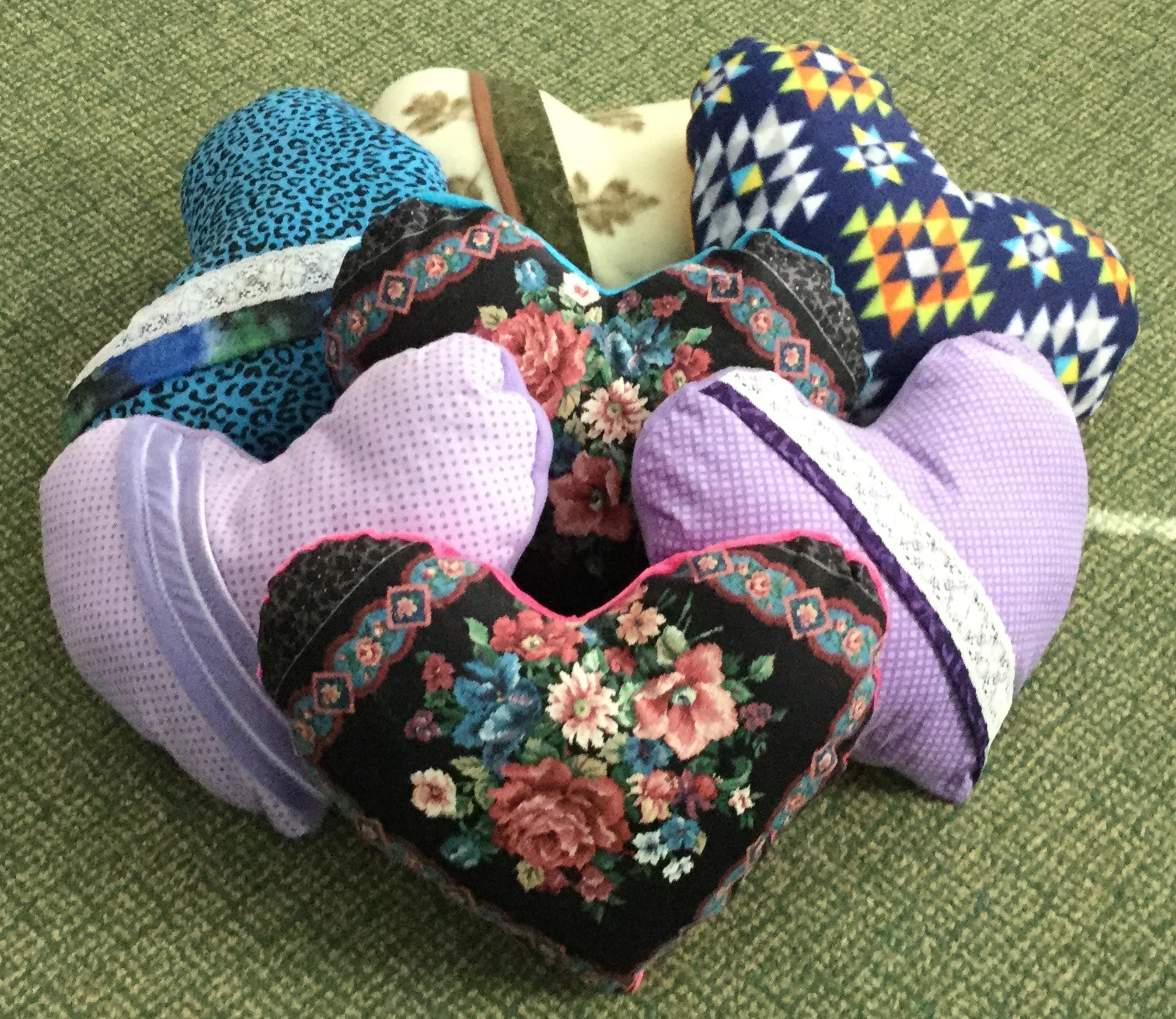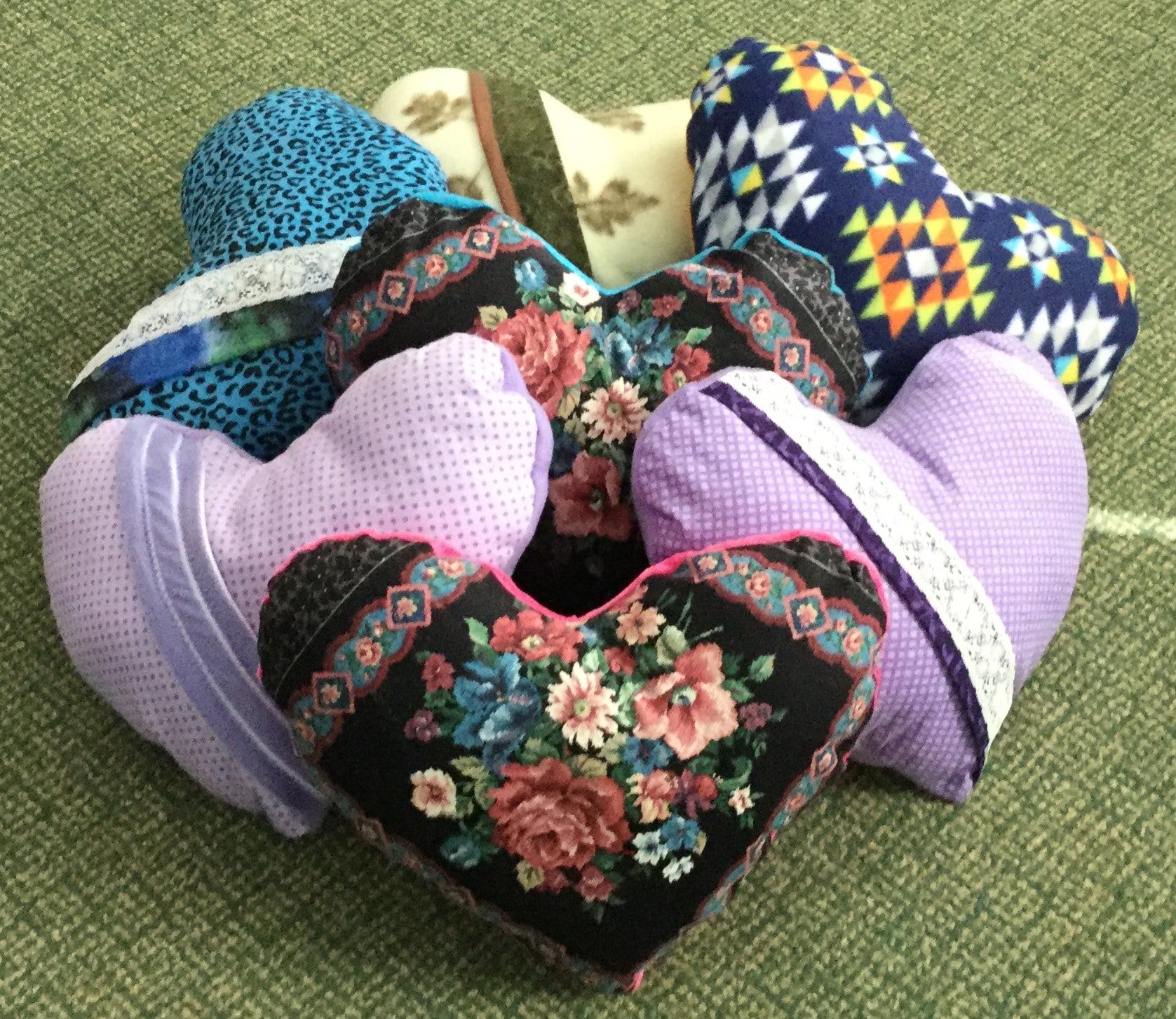 "Hold it to the wound; it will help quiet the pain," says Sister Elaine LaBell soothingly. She touches her hand to her chest, knowing well the intense pain that comes with this cancer surgery.
She doesn't speak with patients in recovery after lumpectomy surgery. "My intention is that each one will know that there is somebody who understands exactly the depth of the pain they are feeling," she says.  Sister Elaine's sentiments are carried in lovingly made heart pillows. She drops off a bundle of heart pillows every six months; timed to her own regular mammograms.
"Quilting quiets my mind; it helps me take my attention off of my own cares and worries. I feel only gratefulness when I'm sorting the scraps of donated fabric, miscellaneous pieces that will be made into something new and wonderful. I feel calm as my mind and eye find connections in color and pattern and I sort the pieces into project piles. Some pieces, the softest, go into the heart pile for women at Mercy Health. Some will be made into frogs and fishes for children in foster and adoption care at Bethany Christian Services.
Hearts make sense, but why frogs? "The frogs are inspired by a favorite saying from our dear Sister Katrina Hartman. Katrina was a science teacher and appreciated the inter-connectivity of all things. She collected frogs for they reminded her: "Frogs rely on God." Or, I often think: "Forever rely on God."
"I am comforted knowing that the hearts I'm making will comfort another's pain — and the frogs will comfort the children and carry God's love."