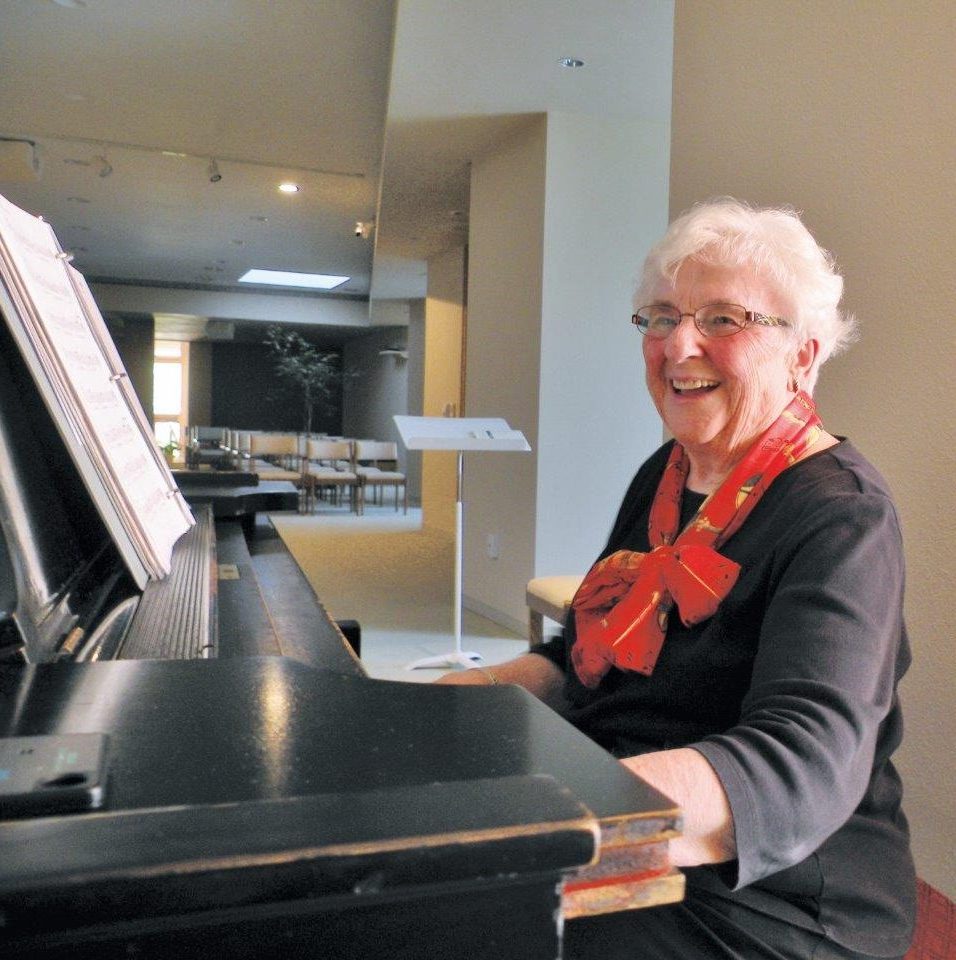 It's said that music is a balm for the soul. That's prayer.
The Choir that sings the words that uplift our spirits and carry our prayers and hearts to the winds in all directions has been quiet for many months now at Dominican Chapel at Marywood. How we miss the voices, the presence, of our full Choir and Assembly.
The fingers of Music Director Joan Thomas, OP, quieted for a time by shut down and isolation, are at the piano playing, albeit accompanying a smaller and distanced gathering of Sisters.
For each of you praying and singing in sacred spaces at home, give yourself the gift of pause when words from a hymn come to you. Hum the tune, contemplate the Word, and don't let these precious moments pass.
What hymn calls out to you? My Soul is Thirsting, You'll Never Walk Alone, My Song Will Be For You Forever, Surely the Presence of the Lord is in This Place, We Come to Your Feast, Peace I Give to You, For the Beauty of the Earth, My Soul Longs for You, All Will Be Well, How Can I Keep from Singing.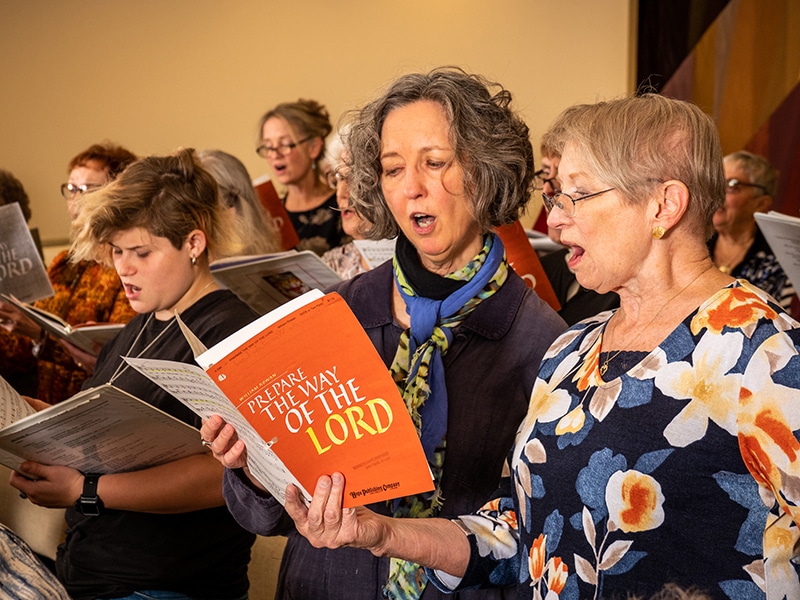 "How wonderful to know that we can sing anywhere, anytime," says Sister Joan. "Bask in the music that carries the glory of The Word."
Finally, we leave you with this message from a folk song of Alan Lomax.
I want to hear somebody pray.
I want to hear somebody pray.
Down in the valley and over yonder,
I want to hear somebody pray.
Somebody pray.
And, if you care to listen to the song, enjoy this arrangement by Nefesh Mountain and musicians Eric Lindberg and Doni Zasloff.
I Want To Hear Somebody Pray was originally written and sung by folklorist, musician, and historian Alan Lomax; his story was revived for new generations in Jayme Stone's Lomax Project (Borealis Records; release: March 3, 2015).
"Let's hear somebody sing. Let's hear somebody pray." ~ Joan Thomas, OP