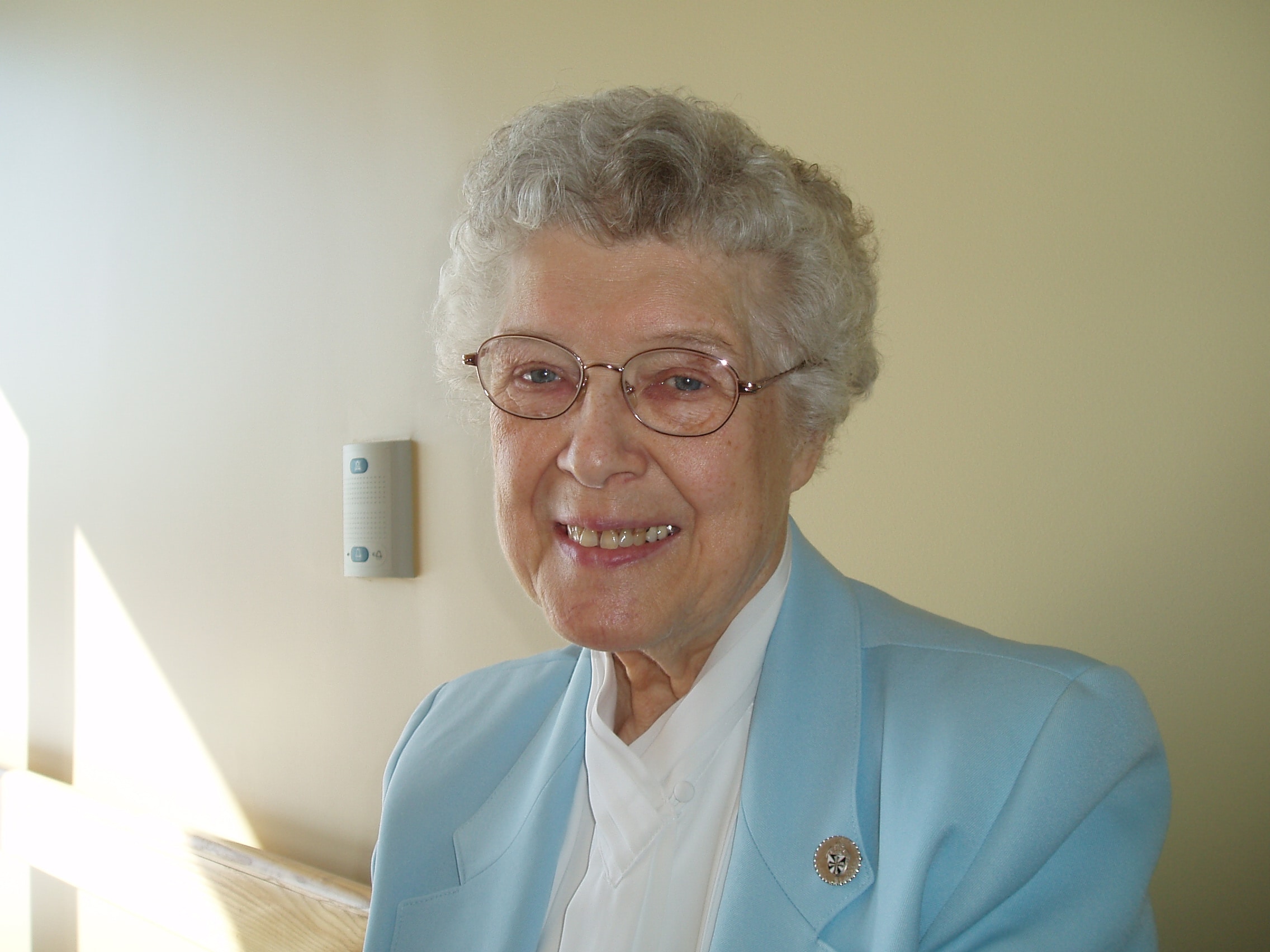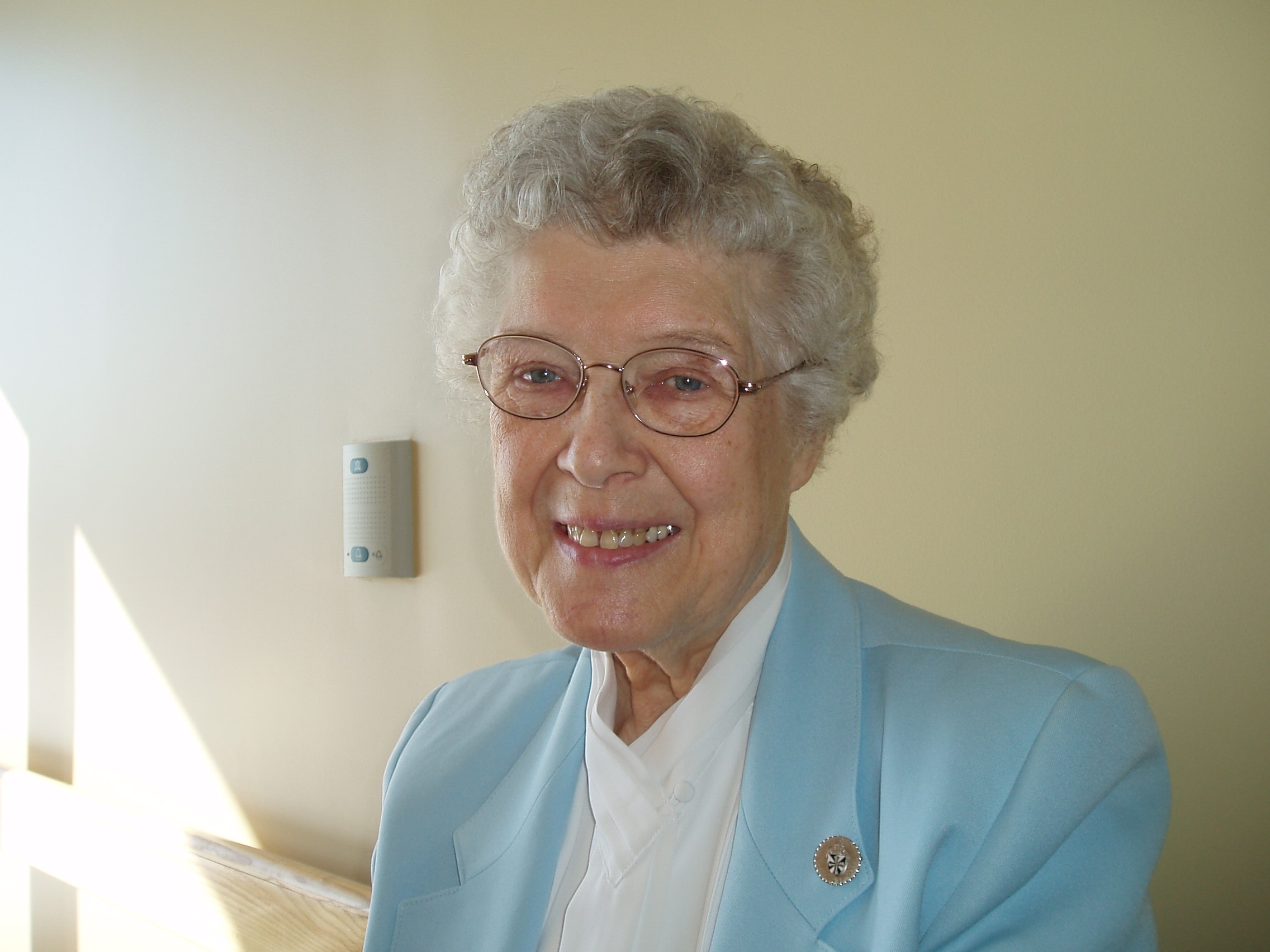 Thaddeus Kowalinski, OP was once asked by a newspaper reporter what she liked most about the teaching profession, Sr. Thaddeus replied, "Seeing the light in a student's eyes when they have grasped something you have taught them… seeing that you can be of service and teaching them they can be of service to others."
A natural teacher, Sr. Thaddeus once remarked, "I like what I do. What I am and who I am comes through in my lessons."
It is the teachers who delight in helping students learn that we tend to remember years after we leave the classroom. And Sister Thaddeus was certainly one of those teachers. Her warmth, joy, and enthusiasm for life and learning inspired her students — and her students inspired her — to always treasure the life granted by "our Good and Gracious God."
Sister Thaddeus was a classical Latin and English teacher. Her long teaching career began at SS. Peter and Paul in Saginaw where she taught fourth grade. Later assignments took her to St. Thomas, Grand Rapids; Our Lady, Chesaning; Sacred Heart, Mount Pleasant; St. Joseph's, Bay City; and St. Mary's, Gaylord. In many of these places she was also principal and/or superior. From 1972 to 1976 she was a member of the General Council for the Congregation.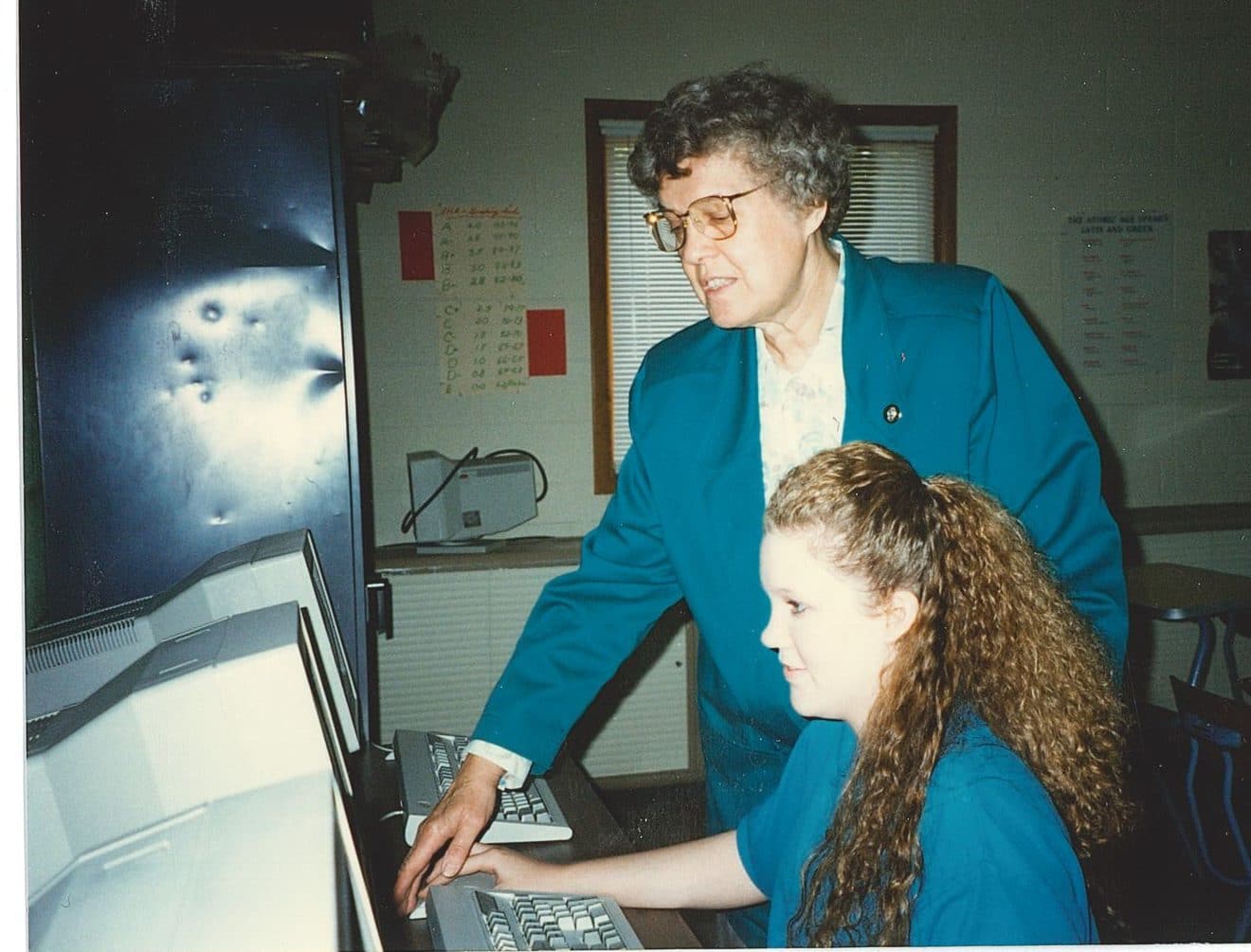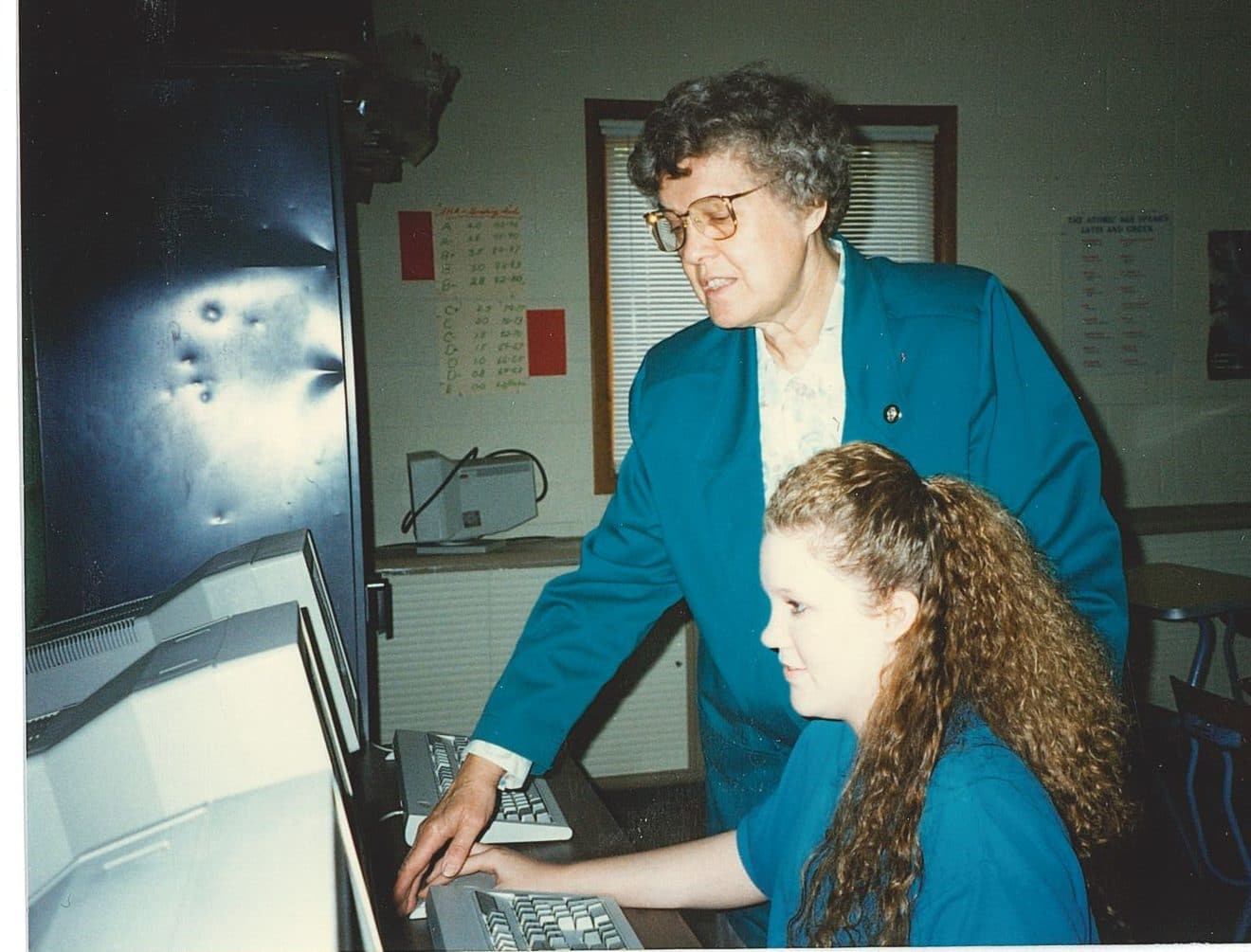 This Catholic Central (Grand Rapids), Aquinas College, and University of Michigan alumna was, herself, inspired to learn by a mother who appreciated and encouraged her children's education.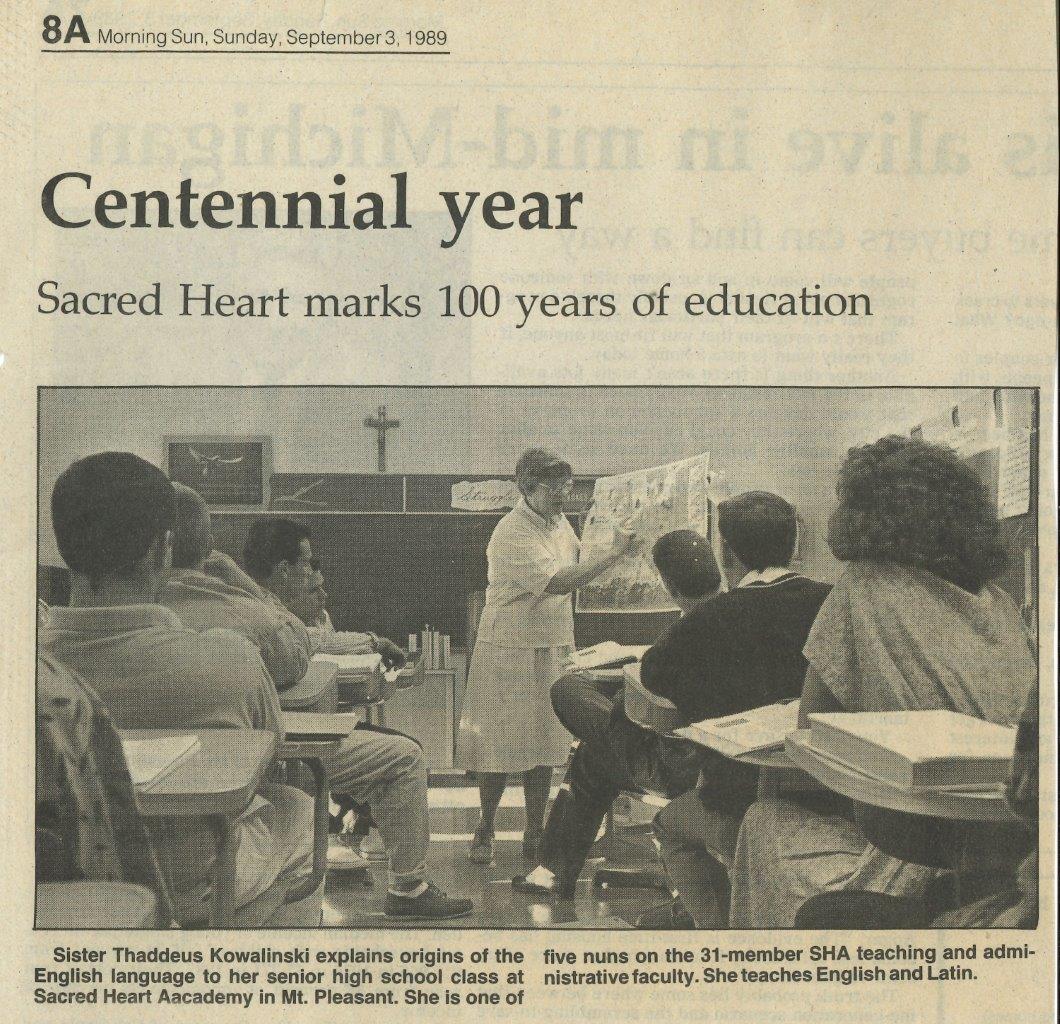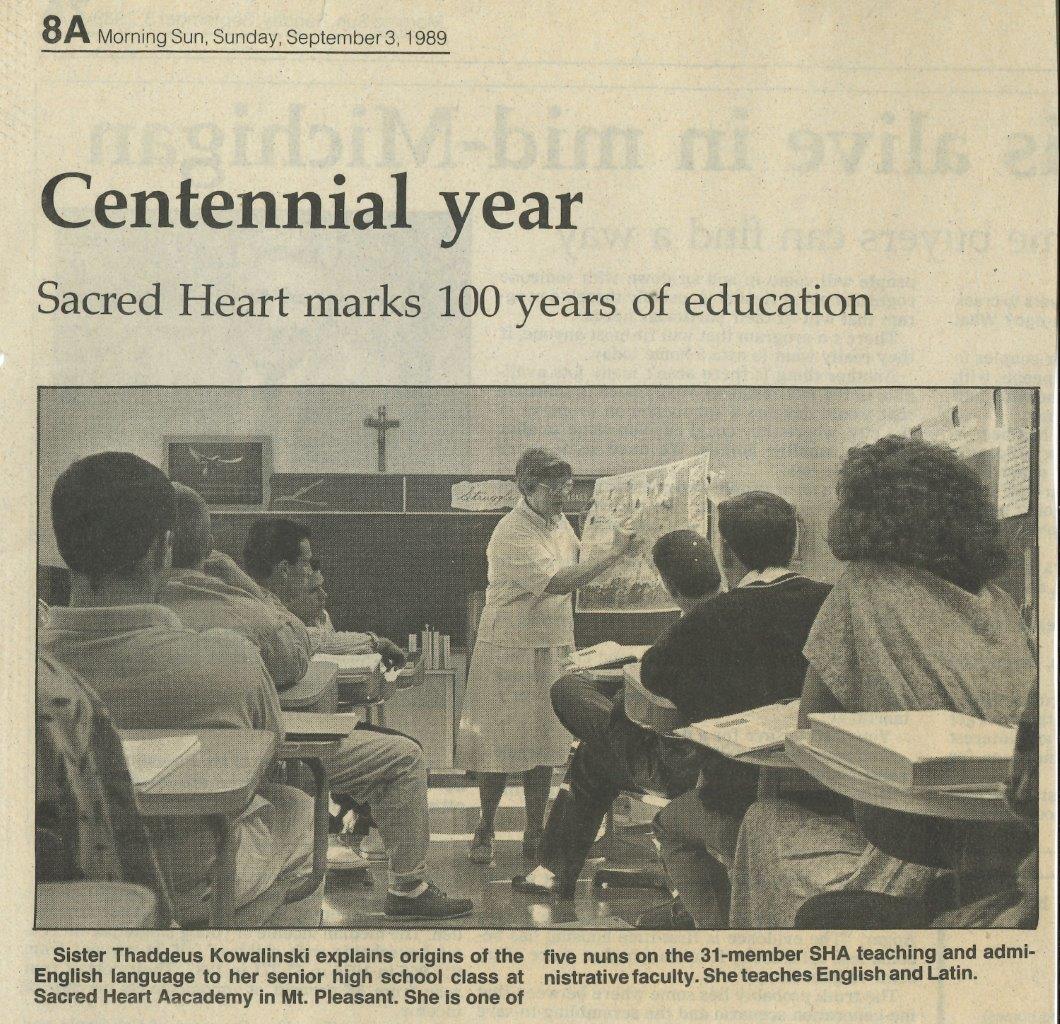 In the morning hours of Friday, September 6, 2019, Sister Thaddeus, a child of God, daughter of Polish immigrants, a  Westsider born and formed by the Catholic Church and Dominican educators, and a vowed woman religious, entered eternal life.
Blessed are we by memories of your warm smile and loving presence.