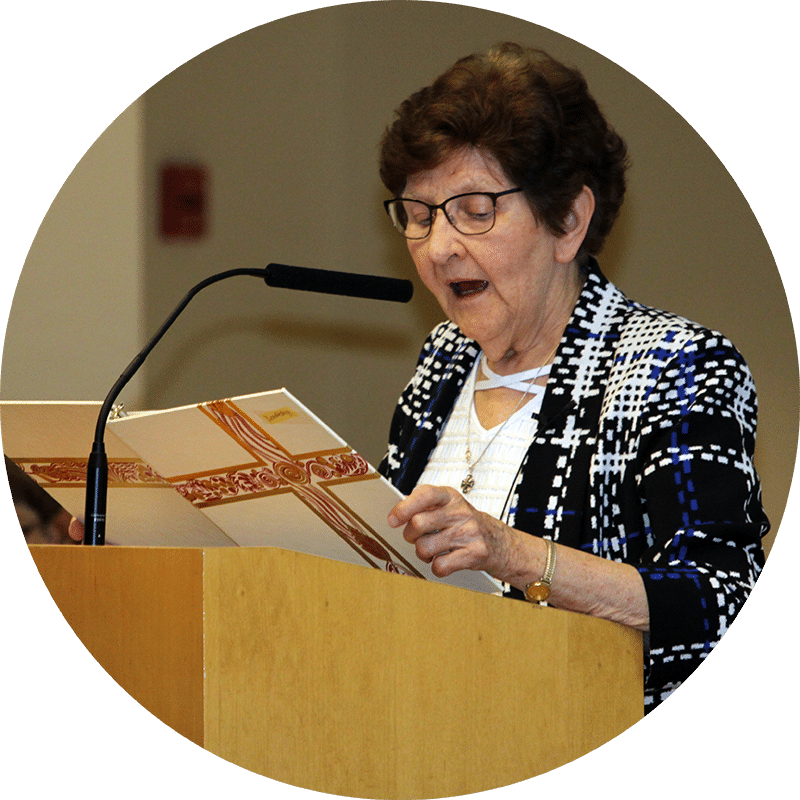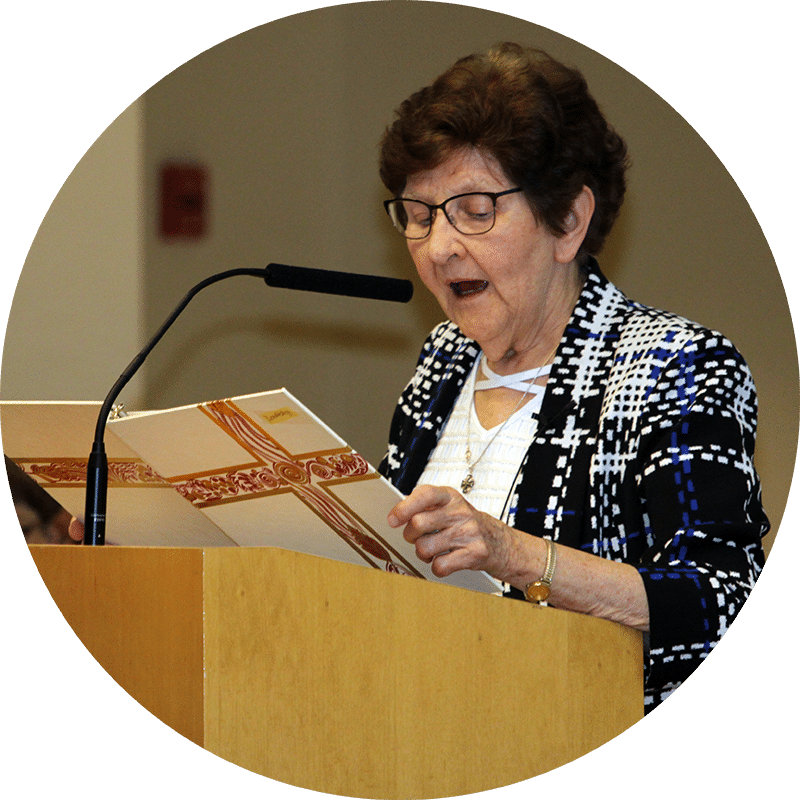 Jesus consoles his disciples by saying that he will not leave them orphans, he will come back; he will send an Advocate, the Spirit of Truth, who will teach them everything and remind them of all that he told them.
Without remembering all the details of the story that took place many years ago, I do recall an occasion when I promised someone that I would soon be back to visit and I didn't return for a long time. The person was very hurt, and after apologizing, as I took on the responsibility for her pain, I remember saying to myself, "don't make a promise if you are unable to keep it". It was a helpful lesson to have learned.
Today's Solemn Feast of Pentecost is the celebration of a promise kept.
While on his earthly journey, Jesus tells his disciples, in many and varied ways, that he is going away. Jesus knew that his disciples would be sad, troubled, and not understand. However, his departure was necessary for the completion of the mission for which he was sent.
Jesus consoles his disciples by saying that he will not leave them orphans, he will come back; he will send an Advocate, the Spirit of Truth, who will teach them everything and remind them of all that he told them.
Before ascending into heaven, Jesus, the Risen Christ, promises his disciples (Acts 1,8) "You will receive power when the holy Spirit comes upon you, and you will be my witnesses in Jerusalem, throughout Judea and Samaria, and to the ends of the earth" The apostles were officially being sent to carry on the same mission that Jesus was sent to do by his God.
We see in the event of Pentecost, a promise fulfilled, with all the symbolism of the noise of a strong wind, of fire parting like tongues resting above each one gathered. All, indicating the forceful, yet gentle presence of God empowering each of the disciples to give testimony to who Jesus is and to all that he taught them. It appears that this witness began immediately. Those gathered began to proclaim "the mighty acts of God" as the Spirit enabled them.
The appearance of Jesus to the disciples in the Gospel has a very different tone. Jesus enters the room through locked door and stands in their midst; he offers them peace, shows them the wounds on his hands and side, they rejoice and Jesus repeats, "peace be with you". Then, Jesus breaths on them and says, "Receive the Holy Spirit", as he sends them out to do the same mission that he was given by his God.
In the context of what is happening in our world today, the breath of Jesus upon them is what touches me deeply. It is the breath of God that gives and sustains life; as happened in Genesis 2:7 when by the breath of God human life is created. Every breath that we take is of God holding us in existence. It is sacred, it is holy.
Those who have respiratory problems know the value of each breath. Those who suffer or have suffered from the COVID 19 virus certainly know its significance. And, the more than 100,000 persons who died of COVID 19 in our country, knew this experience.
Breath that ceases because of sickness is one thing. But it is quite another thing to deliberately take away the sacred breath of another as we saw on our screens this week from Minneapolis. Our hearts were torn as we witnessed such cold cruelty and barbaric violence done to our brother, Mr. George Floyd, while others stood by and did nothing as they heard him cry out; "I can't breathe". Yes, George was our brother. The same breath of the Spirit of God that sustains us in life, is the breath that sustained George for his 46 years of life.
In light of this reality around us, what is the mission that we are asked to fulfill today?
We see from the Gospel of Luke, that Jesus, as he begins his public ministry, reads from the scroll a text from Isaiah (61:1-2): "The Spirit of the Lord is upon me, because he has anointed me to bring good news to the poor. He has sent me to bring release to captives and recovery of sight to the blind, to let the oppressed go free, to proclaim the year of the Lord's favor."
We are not just beginning our public ministry and we are not ready to end it. But, each day is a new beginning. How we put flesh on these characteristics of Jesus' mission is up to us in the context of our lived reality.
Reflecting on our mission, I was moved by this quote by Angela Davis: "You have to act as if it were possible to radically transform the world. And you have to do it all the time. Sometimes we have to do the work even though we don't yet see a glimmer on the horizon that it's actually going to be possible."
The what and the how of our action is in response to what the Spirit has enabled each of us to do in this time and place. We have God's promise to be with us until the end.
We have been anointed by the breath of the Spirit of God who gives us the gifts we need to respond to what is before us in our world today. (wisdom, understanding, counsel, knowledge, and fortitude…)
What is our promise to keep? To love with a transforming love that enables us to see everyone and everything as part of God's creation with reverence, respect, awe, and gratitude. If we do this and help others to do the same, we will witness a New Pentecost in our world. We will see the "mighty acts of God".
Sister Joan Williams, OP, preached at Dominican Chapel at Marywood on Pentecost Sunday, May 31, 2020. Due to the COVID-19 pandemic, our Chapels are currently closed. We look forward to a time when the community can once again join Sisters for liturgy.