These days of "Embracing Our Reality and Imagining Our Future" invite us into continued dialogue with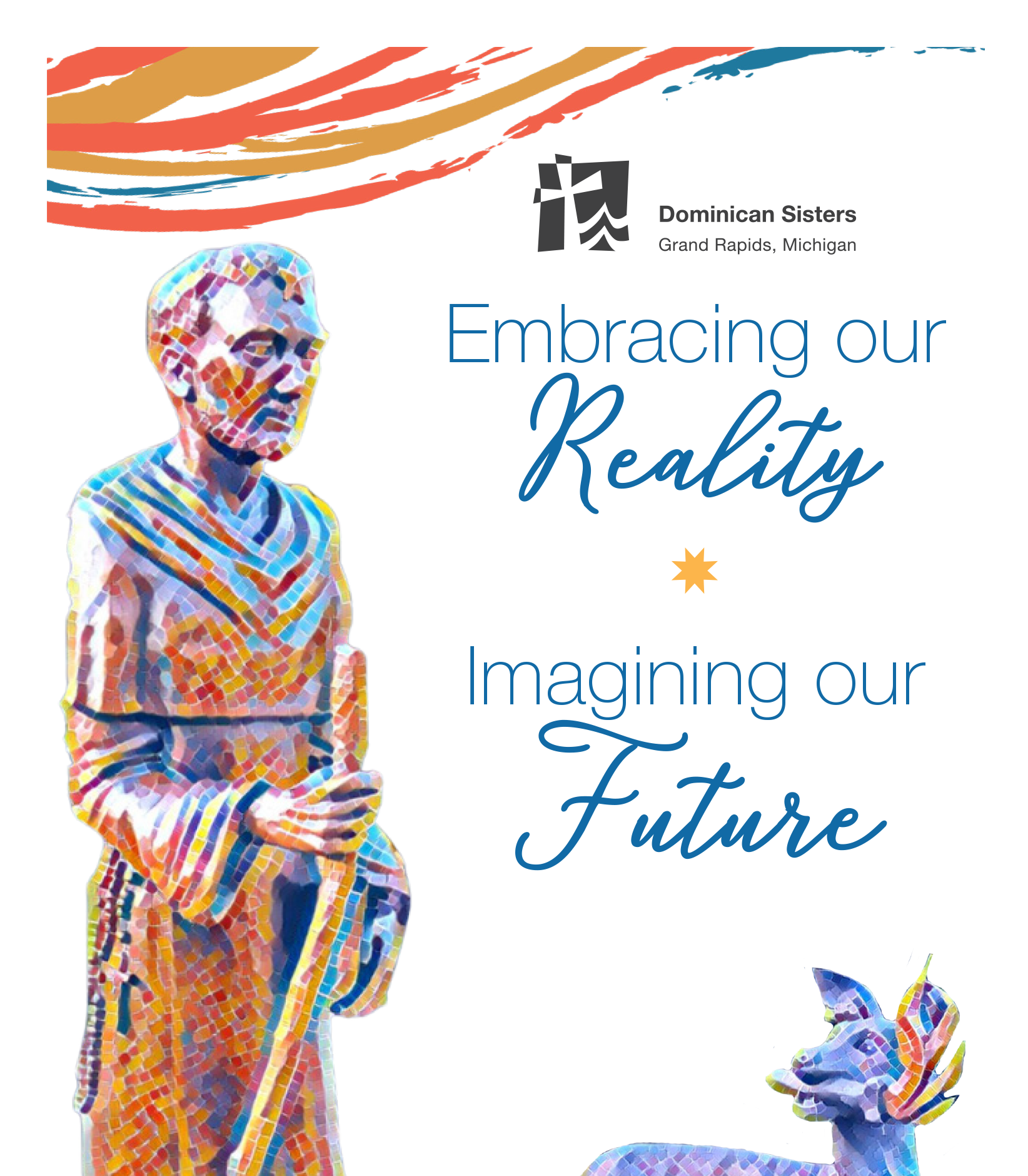 one another as we prepare for Chapter 2024.
Members of the Dominican Order (Order of Preachers) have been on mission in the United States for more than two centuries. The mission given them by Domingo de Guzman (1170–1221) from the founding of the Order is to proclaim the word of God by preaching, teaching and example, while they are sustained by life in community.
We continue this mission today.
During these Dominican Days, we contemplated, studied, and prayed in community. Some highlights of our work included:
Philosophy of Becoming Dominican
Becoming Dominican in any generation, country, or culture is a deepening of our discipleship in the Word of God. Our way of being disciples as Dominicans is to contemplate the Word in prayer, integrate it into every aspect of our life and preach it to the world. Moved by the deepest needs of the human family, we embrace the mission of preaching, in whatever form our world demands. Our mission of preaching, like that of Jesus, Dominic, and Catherine, requires us to be itinerant and mendicant.
Dominican life is always situated in the midst of the dialogue between God and humankind.  Our engagement with the Word of God compels us, personally and communally to study scripture, theology, the arts and sciences, as well as to cultivate lives of contemplation and action.  The Word of God will always be the critical challenge to our own personal and communal lives; instructing, connecting and building us up into Christ's faithful people.
As preachers, we need to enter into dialogue with one another, the broader Church and the extended community.  As preachers in this generation, we need to enter into partnership with others addressing the systemic injustices of our day.  Entering into mutually respectful dialogue and partnership requires a contemplative attitude, intellectual work, social adaptation, personal flexibility, willingness to collaborate with others, and the prophetic courage of Dominic and Catherine.
Our relationships are marked by a spirit of discipleship, joy, respect, mutuality, openness and inclusion.  We celebrate the grace of many cultures present among us and we open ourselves to ever-greater diversity.
Dominican life is an adult choice made by those who have come to love what they see in Dominicans.  It is a response to a call to live interdependently in the context of the Dominican Family and the world.  It is a movement towards wholeness and freedom in which we support and sustain one another.  Becoming Dominican is a life-long communal venture. 
Inclusion Study & Reflection
In this time of so much polarization in politics and in the Church, it is important that we reflect on our own response to the divisiveness in our own circles of family, friends, and colleagues. During our Friday afternoon session we explored our role as individuals and as a Congregation in bringing about a positive change in this polarized world.
Our reflection gave us time to consider:
What have I done to increase my understanding of the 'other side's' thinking?
How have I opened my own mind to hear all sides of an issue?
How can my Christian faith guide me/us in having these conversations?
How can we as Christians engage those Christians, and others, with different perspectives, while maintaining the love and unity essential to Christianity?
How will the spirituality of inclusion assist/influence me/us in listening and learning from persons with different views and perspectives than mine/ours?
Jubilarian Celebrations
Our gathering time together moves into the weekend as we celebrate the Jubilarian Sisters of our Congregation.