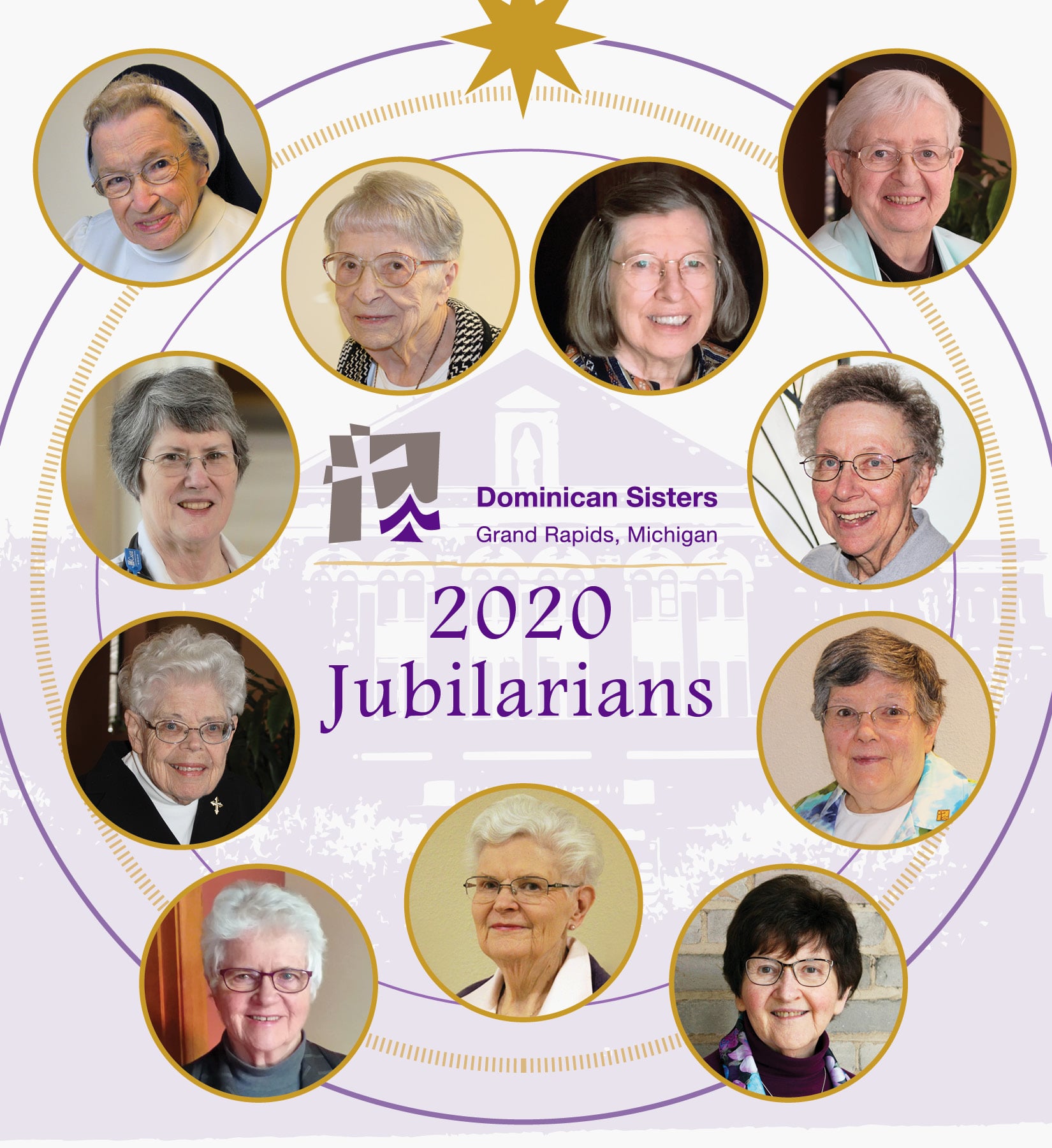 On June 26, 2021, the Dominican Sisters~Grand Rapids celebrated our 2020 Jubilarians.
Their celebration a year before, like so many gatherings, was postponed due to the worldwide pandemic. The delay made our time together especially sweet.
It was a wonderful celebration of the lives, the Holy Preaching, of: Sr. Julia Mae Groulx (70 Years); 60 years each for Sr. Sylvia Wozniak, Sr. Tereska Wozniak, Sr Regina Mary Goeldel, Sr. Jean Williams, Sr. Joan Williams, Sr. Joyce Williams, Sr. Margaret Hillary, Sr. Marguerite Cool; and Sr. Chris Wood (50 years).
We missed Montana-based Margaret Hillary and our prayers were with Sr. Rose Seraphine Sagorski and our other classmates who have gone home to God.