Transitions in Ministry… Partners in Parenting
Transitions happen more than once and often with a call to something else. For us, in 1999, it was a call from one way of teaching to another way.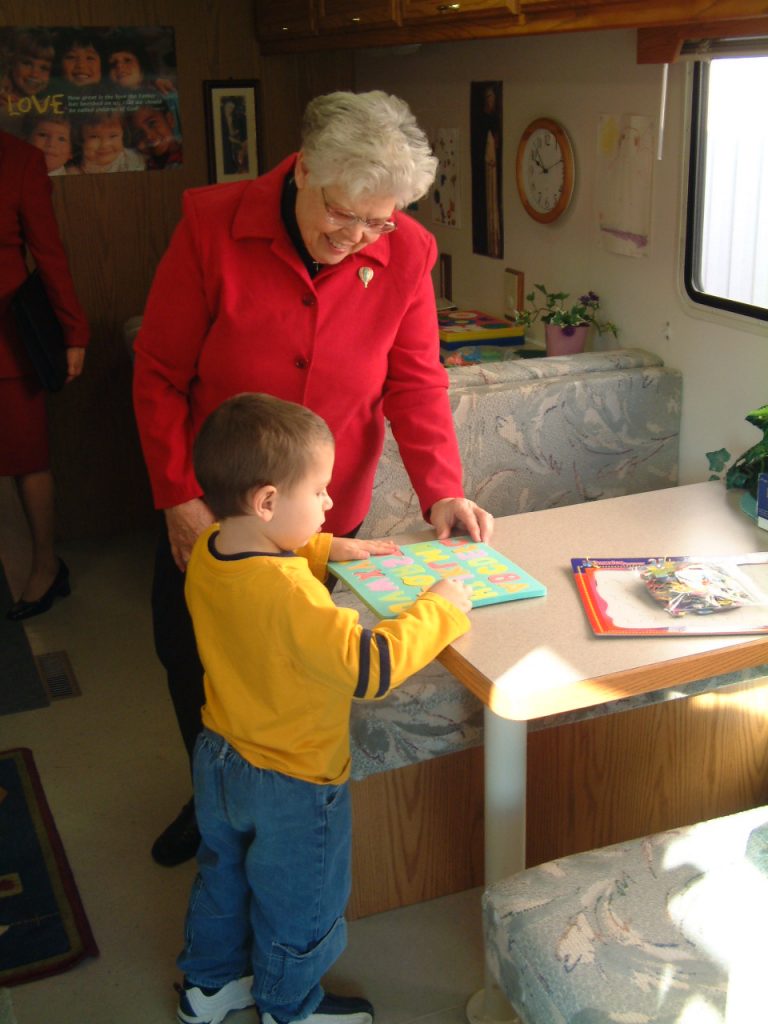 After interaction with children in the classroom for over 35 years, we responded to another call — to be with people raising children: couples, single mothers or fathers, and grandparents of all ages. We offered parenting workshops and began meeting with parents whose children ranged from ages two to fourteen years old.
How does one learn to parent without strong parent role models of their own?
Our ministry was about teaching communication and relationship skills. Parenting 24-7 is no easy task and those who came to us for help were stressed and overwhelmed.
We listened, encouraged, challenged, always offering parents acceptance, not judgement. We talked and we shared ideas about how to get children to listen and to share in family responsibilities. We talked about ideas to adjust to living with one parent, being respectful others, following rules, making positive choices, and loving one another.
A statue of Woman and Children, pictured with us above, came to us as a gift from friends who heard about our program. She thought the statue symbolized the gentle nurturing and teaching role intended by our ministry. Parents mentioned that it spoke to them as representative of their lives and learning about relationships.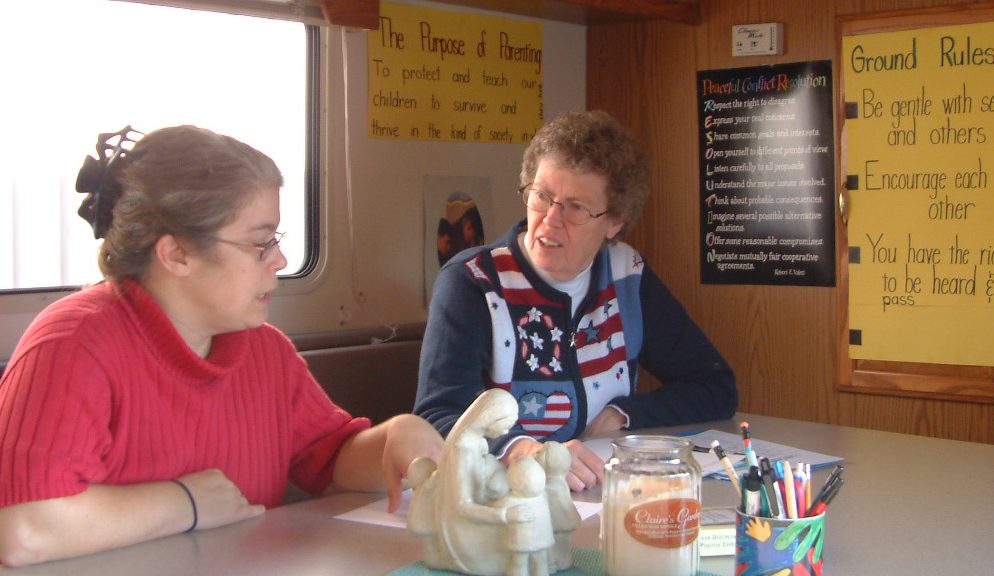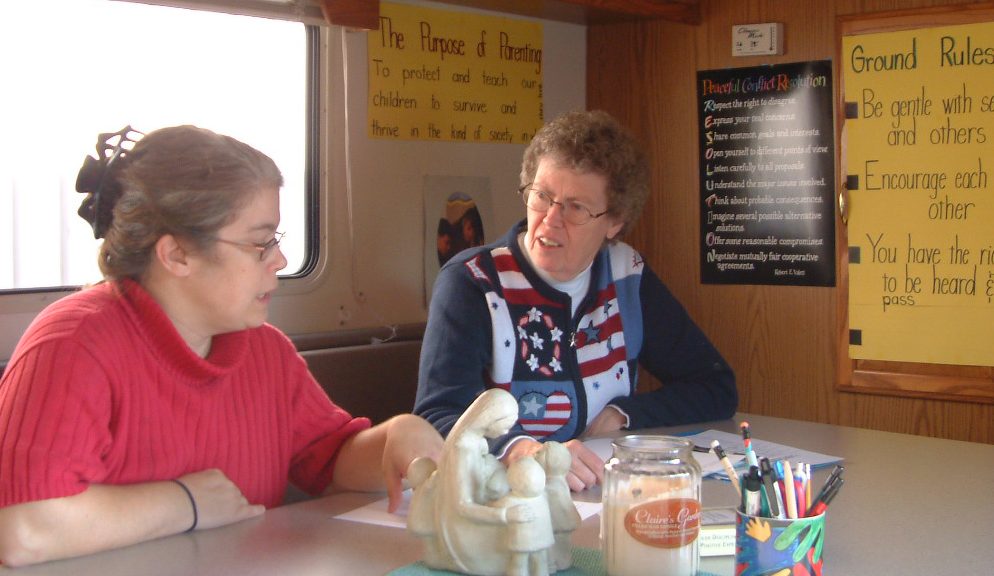 Partners in Parenting Traveled through Michigan
We launched our ministry "on the road", traveling throughout Michigan to Head Start locations, churches, and schools. Calls came from agencies such as Pathfinders-Women and Children, Bethany Christian Services, D.A. Blodgett-St. John's, Catholic Charities, Wellspring, Lutheran Services, and others. Eventually, our mobile classroom became central to the Partners in Parenting program. In 2016, we brought our Partners in Parenting vehicle and ministry to a home base at Marywood, utilizing rooms in Dominican Center.
Now, as we end our nineteenth year, we are bringing this ministry to a close. We are most grateful to the Congregation for the support given us over these years. We are forever grateful to all the parents and children who entrusted us with their hearts and spirits.
It all began with an observation of unmet needs — and an actual dream that Sr. Marguerite had, to travel in a van to reach as many parents as possible.
In recent months, we dedicated time to reviewing our resource collection and made arrangements to gift the materials to others who might benefit.
For us, emboldened by faith and serving with joy, we are blessed.