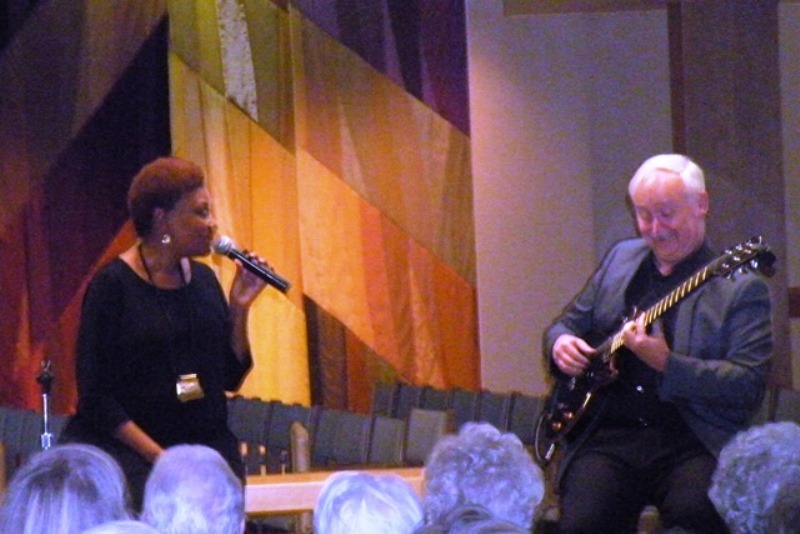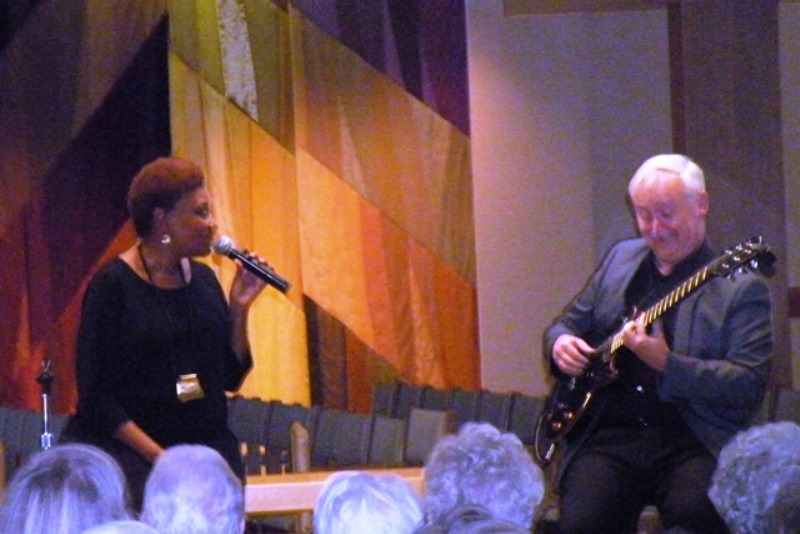 On Oct. 26, 2014 the Dominican Sisters hosted a fundraising event featuring the talented Eyde Evans Hyde and Mike Hyde.
"A Benefit Concert of Hope… Housing for All" was truly the efforts of many that brought the fourth annual Benefit Concert of Hope to Dominican Chapel on Sunday, Oct. 21. Sr. Laurena's invitation to a daughter and son of Aquinas College brought talented musicians, Edye Evans Hyde and Mike Hyde, to the Marywood Campus. The duo's performance of jazz favorites drew enthusiastic response from the audience. Finger snapping, clapping, and a few harmonious hoots accompanied the singer and guitar player.
On Dec. 18 at the Coalition to End Homelessness meeting, a check was presented by Sr. Laurena Alflen, concert coordinator, to Coalition program manager Jesica Vail. The check for $2,500 was money raised at the concert to support Coalition efforts to keep people housed.
"Sometimes people need a little boost to pay their rent or to pay their security deposit and the donation will be used for that purpose," said Jesica.
"The Grand Rapids Area Coalition to End Homelessness is grateful for the donation and fundraising efforts by the Dominican Sisters. The funds they have raised will be used in our community effort to help individuals and families secure permanent housing. All too often, those in our community face multiple barriers to obtaining and remaining in safe, affordable housing. By helping our neighbors overcome these barriers, all of our lives are improved," said Jesica.