The Inclusion Team for the Dominican Sisters ~ Grand Rapids exists to foster growth and transformation that creates, supports, and sustains a diverse, inclusive, and racially equitable culture on the Marywood campus. Our team is committed to providing opportunities for learning and reflection.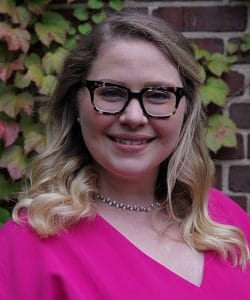 We thank guest contributor Mallory E. Miller, M. Ed., Assistant Director of the Center for Diversity, Inclusion, and Equity at Aquinas College for this article.
Positive white identity (briefly) defined:
Read or download PDF:  https://www.sacredheart.edu/media/shu-media/diversity-amp inclusion/DEVELOPING_A_POSITIVE_WHITE_IDENTITY_ADA.pdf
Living in right relations with all people by constructing a whiteness free from privileges based on the oppression of Black, Indigenous, People of Color (BIPOC).
Creating accountability structures to ensure a sustained commitment to deconstructing unearned racial advantages.
Learning the truth about the racist history of the United States (Sacred Heart University, Fairfield, CT).
"Race questions are not meant to lead us into a quagmire of guilt, discomfort, or isolation. Sustained race inquiry is meant to lead to…positive racial identities, and a restoration of the wholeness of spirit and community that racism undermines," says Ali Michael, PhD.
For Reflection:
What does Shannon mean by her statement above?
What will you risk to live as an anti-racist?