MEET UP
Sunday, June 25, 2023 • 1:30 – 3:30 pm
We are delighted to offer Meet UP once again, outdoors at Marywood. This year's event will feature a prayer service for our dear friends and supporters. Join us!
Guests will be able to:
Catch UP with the Sisters and friends.
Hear an UPdate from Sr. Sandra Delgado.
Fill UP on desserts and refreshments.
There is no cost to attend, but space is limited and reserved on a first-come basis.
RSVP HERE
Please include the name of each guest attending.
Interested in becoming a sponsor or making a donation? Just type "Meet Up" in the note section.
Sponsor / Donate
Download Sponsorship Form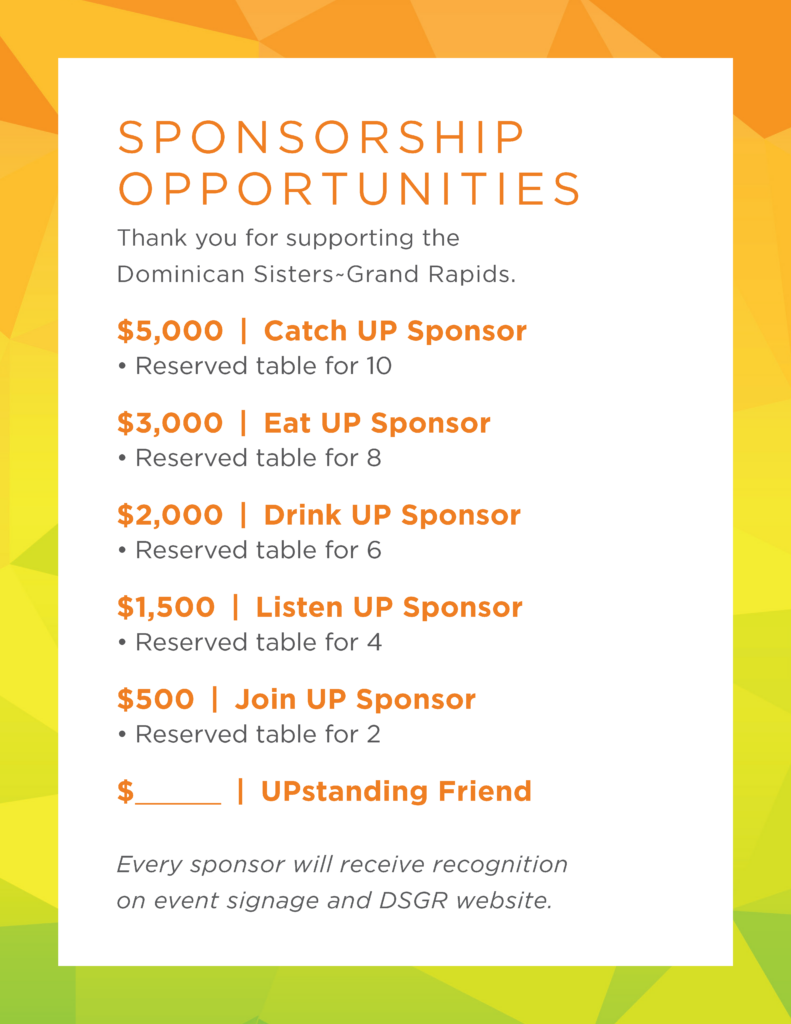 Important Parking Note: We will shuttle all guests from Holy Trinity Greek Orthodox Church located at 330 Lakeside Drive NE. If you need special parking accommodations contact Yvonne Rackow at 616-514-3106 or yrackow@grdominicans.org.