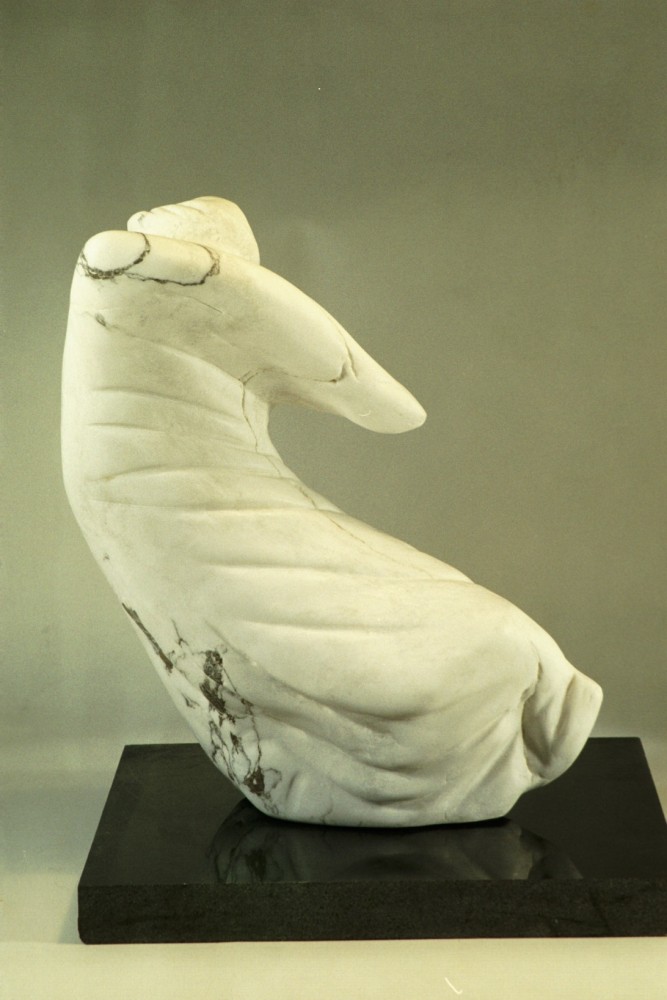 Put Cathedral Square on your must-see list at ArtPrize this year.
Don't miss viewing this beautiful sculpture by Lucianne. The piece is sculpted of Michigan Alabaster.
Artist Description: This sculpture was originally done in memory of my mother, Evangeline. She was always upbeat and lived her life fully. There was a part of her that loved life and she Danced Through Life as though she was full of energy, caring for her children and loving everything she did.