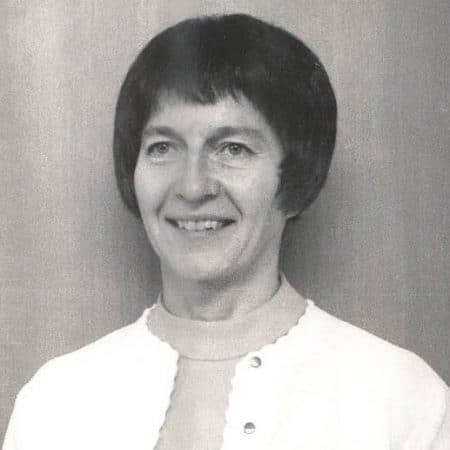 Sister
Marie Eickholt
Life Story & Obituary
February 23, 1924 – June 18, 1983
"Therefore I am content with weakness... for the sake of Christ; for when I am powerless, it is then that I am strong." -2 Corinthians 12:11-12
Marie Eickholt was born in Maple Grove, Michigan on February 23, 1924, the oldest of three children born to Dorothea and Alexander Eickholt. (Three other children died in infancy.) She attended St. Michael's School in Maple Grove for two years before her family moved to St. Charles where she took part in CCD classes. Shortly after the move to St. Charles, Marie's mother became ill, making it necessary for Marie to discontinue school after the eighth grade and help around the house and on the farm. During this time Marie had been thinking about religious life but, because of her mother's health, had been setting aside the idea. After her mother's death, Marie did much praying, consulting, and searching. Finally, on February 2, 1950, Marie decided to "come and see" the Grand Rapids Dominicans — and stayed.
Marie received the Dominican habit on August 16, 1950  and the name Sister Immaculata of Our Lady of Fatima. (In 1976 she returned to the use of her baptismal name Marie.) Her first assignment was in food service in Essexville but due to a very serious infection her doctor thought she should have a change of occupation. Accordingly she was missioned to the boarding school at Holy Rosary Academy in Bay City where she served as prefect of the boarders for four years. After that she was a child case worker and supervisor at St. John's Home in Grand Rapids for fourteen years. In 1975, after much preparation and study, Sister Marie began teaching in the Montessori School at Marywood. She loved the little ones, and her rich background and experience proved invaluable.
To describe Sister Marie briefly: she loved life. She had a deep appreciation of people, of nature, of beauty. She would be the first to suggest a picnic in the park, a swim in the pool, a hike through the woods (for which at least one hour was needed while one learned from her the names of all the flowers, shrubs, and trees). When asked her age, the reply was "55 – going on 21". She seemed to have limitless energy and always enjoyed the unusual, absurd, out-of-the-ordinary things: moonlight sales, flea markets, dressing up on halloween, even drive-in churches. She was one of the "founding sisters" in a card group and was ever faithful in attending their monthly get-togethers.
For about the last year Sister Marie had not been feeling well. On March 3, 1983, exploratory surgery was performed and cancer was discovered. She continued to reside at the Lakeside house and was up and about as much as her strength would permit, but at the end of May was transferred to Aquinata Hall. She had a very peaceful death on Saturday afternoon, June 18, surrounded by her friends.
It is significant that the first reading for the liturgy that morning concluded with St. Paul's second letter to the Corinthians (12:11-12): "Therefore I am content with weakness… for the sake of Christ; for when I am powerless, it is then that I am strong." Though Sister Marie never boasted of her weakness, her resignation to God's will was her strength throughout her life and especially in these last months. May the God who was her strength and guiding light be with her now in her eternal celebration of LIFE.