A Final Interview with Sr. Ardeth Platte, OP
Click on the link below or the image
https://bostonu.zoom.us/rec/play/xqbeo_VSl1qNeRBnJZzUoxjj8LcLpEg-CkZ2OJlkA0RKSyyS6FpjSIo9FhUtIX_18Pcbc5LnD3ekrTPK.0ZCI9gkiymVQCRo8?startTime=1601129081000&_x_zm_rtaid=sE3HbbiQTvKSCXAq-3UpYg.1601572327336.a55ef503727a1621480d2fc599b27476&_x_zm_rhtaid=29
On September 26, 2020, Sister Ardeth Platte, OP, had an opportunity to speak with Dr. Judith Olsen about nuclear disarmament.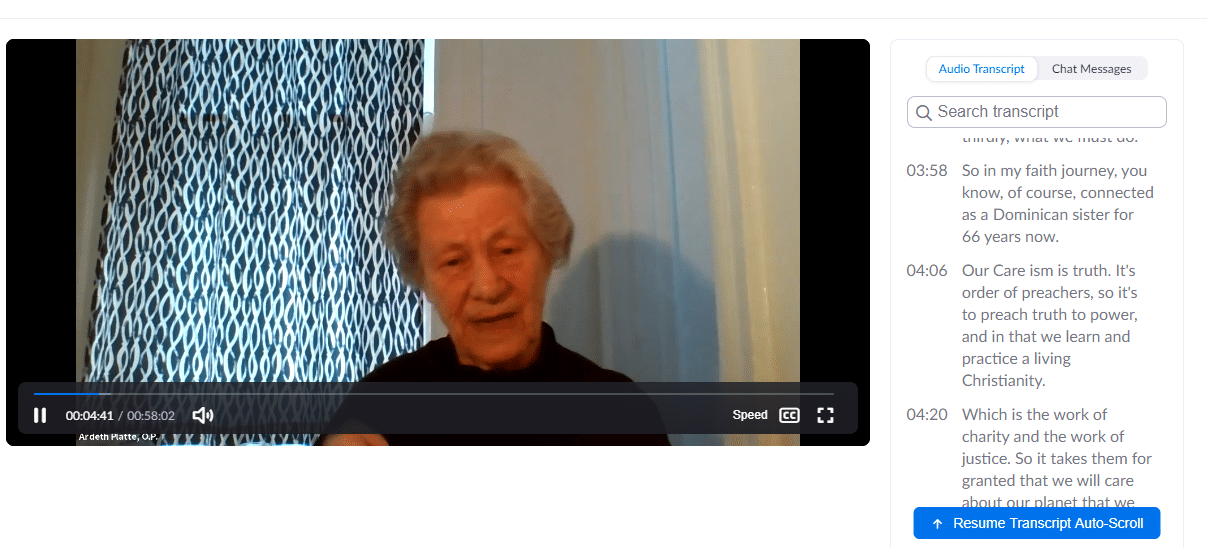 Special thanks to the Boston University School of Theology and Dr. Judith Olsen.
Sacred the land sacred the water sacred the sky, holy and true, sacred all life sacred each other all reflect God who is good.