Let us walk together preaching (praying) justice.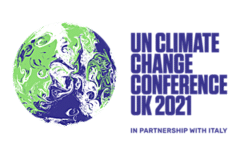 The United Nations Climate Change Conference (UN COP26) is meeting October 31 – November 12, 2021. in Glasgow Scotland.
The COP26 summit brings parties together to accelerate action towards the goals of the Paris Agreement and the UN Framework Convention on Climate Change. This document COP26 Explained is helpful if you want to learn more.
Let us be joined with delegates with our prayers. Following is the agenda of the conference with a suggested prayer for each day.
Prayers for COP 26
Creator God, giver of life, you sustain the earth and direct the nations. In this time of climate crisis, grant us clarity to hear the groaning of creation and the cries of the poor. Challenge us to change our lifestyles. Guide our leaders to take courageous action. Enable your church to be a beacon of hope. And foster within us a renewed vision of your purposes for your world, through Jesus Christ our Lord, by and for whom all things were made. Amen.  ~ Archbishop of York
COP 26 AGENDA FOR OCT 31 – NOV 12
Sunday Oct. 31 Procedural Opening of Negotiations
PRAY FOR THE SAFE GATHERING OF DELEGATES AND OBSERVERS
Monday/Tuesday World Leader's Summit Welcoming world leaders to COP to put forward high-level ambition and action towards securing global net zero and keeping 1.5 degrees in reach; adapting to protect communities and natural habitats; and mobilizing finance.
PRAY FOR THE REFLECTIVE/CONTEMPLATIVE LISTENING OF DELEGATES TO ONE ANOTHER.
Wednesday Nov. 3 Finance Mobilizing public and private finance flows at scale for mitigation and adaptation.
PRAY FOR THE UNDERSTANDING THAT THE POOR RECEIVE WHAT THEY NEED TO LIVE SUSTAINABLY
Thursday, Nov 4 Energy Accelerating the Global transition to clean Energy
PRAY THAT WE WILL JUSTLY TRANSITION TO CLEAN ENERGY SO THAT WORKERS AND COMMUNITIES ARE NOT HARMED
Friday, Nov 5 Youth and public empowerment Elevating the voice of young people and demonstrating the critical role of public empowerment and education in climate action.
PRAY THAT OUR ACTIONS BENEFIT THE CHILDREN EVEN UNTO THE 7TH GENERATION TO COME.
Saturday, Nov. 5 Nature Ensuring the importance of nature and sustainable land use are part of global action on climate change and a clean, green recovery.
PRAY THAT WE GROW IN OUR UNDERSTANDING THAT ALL CREATION IS ONE AND INTERDEPENDENT
Sunday, Nov. 7 Rest day ahead of the second week of negotiations
PRAY THAT WHAT WE HAVE HEARD AND SEEN ENHANCES OUR TRUTH SEEKING
Monday, Nov 8 Adaptation, Loss and Damage Delivering the practical solutions needed to adapt to climate impacts and address loss and damage.
PRAY THAT WE REPENT OF THE DAMAGE WE HAVE DONE AND MOVE TO ACTIVITIES OF AMENDMENT
Tuesday Nov 9 Gender Progressing gender equality and the full and meaningful participation of women and girls in climate action. Science and Innovation Demonstrating that science and innovation can deliver climate solutions to meet, and accelerate, increased ambition.
PRAY FOR A WORLD VIEW THAT IS INCLUSIVE OF ALL AND OPEN TO EVOLVING STUDY.
Wednesday, Nov 10 Transport Driving the global transition to zero emission transport.
PRAY THAT TECHNOLOGIES ADVANCE WITH JUST TRANSISTION FOR THE WELL BEING OF ALL PEOPLES.
Thursday, Nov 11 Cities, Regions and Built Environment Advancing action in the places we live, from communities, through to cities and regions.
PRAY THAT PROGRESS IN ECO-JUSTICE IS PLANNED FOR THE COMMON GOOD IN CONCERN FOR PARTICULAR NEEDS.
Friday Nov. 12 Closure of Negotiations
PRAY IN THANKSGIVING FOR THE GATHERING OF NATIONS AND IN HOPE THAT PROMISES WILL BE KEPT.
COP26 needs to be decisive. Whether future generations look back at this time with admiration or despair, depends entirely on our ability to seize this moment. Let's seize it together. ~ Alok Sharma, COP President-Designate ALOK SHARMA